The Editorial Board of The University Times has been shortlisted as one of the top 12 student newspaper editorial boards in the world by the US-based Society of Professional Journalists.
Judges in the society's Mark of Excellence awards said that the Board's editorials were "superior" and had a "rich, global scope".
The Editorial Board of The University Times, which each week publishes two unsigned or "authorless" editorials, is comprised of several senior journalists from the newspaper. Editor Edmund Heaphy, Deputy Editor Sinéad Baker, Assistant Editor Daniel O'Brien and then-Irish Language Editor Colm Ó Néill, as members of the board at the time of submission to the awards, were awarded by the society.
ADVERTISEMENT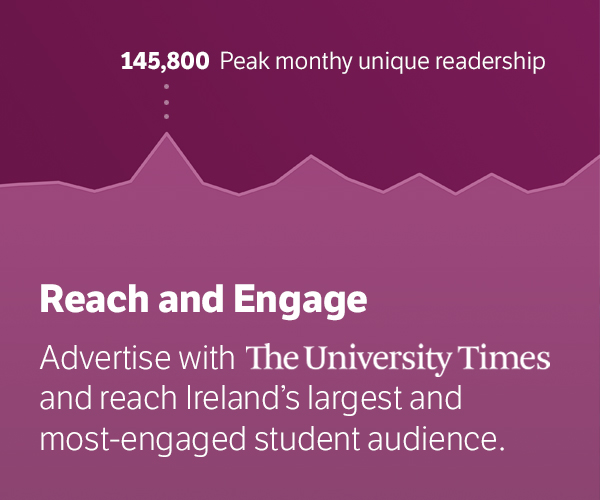 Commenting on the win, Heaphy said the award was a reflection of the "consistent work" of the Editorial Board. The board has been expanded and output has been vastly increased since September, he said.
Some of the editorials considered by the judges include one encouraging Trinity to divest from fossil fuels, one on the lack of a mandate for loan schemes at TCDSU's council, and another on non-EU fees. The Board has also written about Trinity's WiFi issues, College administrative problems, and, more recently, on the "Feminists of Trinity" campaign.
Other student newspapers shortlisted in the awards were Texas State University's University Star and the University of Alabama's The Crimson White. The Crimson White won the overall award last year.

The University Times came first in its grouping and will now proceed to the society's Excellence in Journalism conference, which will be held in New Orleans in September. Over the coming days, eleven other publications will be shortlisted for the category.
This award follows previous honours for this paper, including Publication of the Year and Journalist of the Year at the 2015 Student Achievement Awards, and the award for the best-designed student newspaper in the world at the Society for News Design's conference, held in Washington DC last April.
The Mark of Excellence awards honour the best in collegiate journalism. Judged at an international level, the annual competition awards students for a number of categories across newspapers, magazines and online journalism.
Founded in 1907, the Society of Professional Journalists is one of the oldest organisations representing journalists in the world. In the US alone, they have almost 300 chapters and more than 9,000 members of the media.