As part of a global event that will see $5 trillion divested from fossil fuels, Trinity today officially announced that it will end its own €6.1 million investment in the industry, following a year-long student campaign.
The announcement comes after Trinity's Chief Financial Officer (CFO), Ian Matthews, told the Sunday Times in November that Trinity would divest, stating: "Trinity wants to be a leader in sustainability, not only in investments, but in how it operates the campus." The story was later confirmed by Tom Molloy, Trinity's Director of Public Affairs and Communications, when speaking to The University Times, but no further comment was given.
Today's global announcement event was organised by the Divest-Invest campaign, taking place in London and New York simultaneously. Trinity is joining 677 institutions and 58,399 individuals who have also pledged to divest from fossil fuels. Together, this group of governments and investors from 77 countries, including banks, pension funds, insurance companies and institutes in the health, education, philanthropy and faith sectors, represent $5 trillion of fossil fuel assets.
ADVERTISEMENT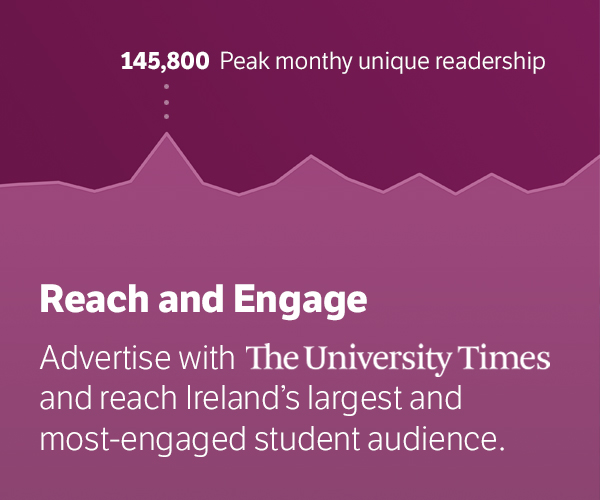 Áine O'Gorman and Colm Tong, third-year students and two of the founding members of Fossil Free TCD, are in attendance at the announcement event in London, with O'Gorman speaking at the event alongside leading UK financier Helena Morrissey.
Trinity is now the first university in Ireland to commit to divesting its coal, gas and oil investments. This decision comes after just over a year of campaigning and lobbying from students in the Fossil Free TCD campaign group. Speaking to The University Times in November, O'Gorman acknowledged that this made Trinity's campaign "one of the fastest divestment campaigns in the world".
There has been a rapidly growing pressure on universities around the world to sell their fossil fuel investments, with a quarter of UK universities having committed to divestment as of last month. In Ireland, similar campaigns are beginning to gain traction. NUI Galway recently announced their intention to consider divestment, with a decision expected in February 2017.
Speaking about Trinity's announcement in a press release, Provost Patrick Prendergast stated: "Trinity intends to play our part in delivering the Paris Agreement. We aspire to be a leader in sustainability and climate solutions in every aspect of the College, not only in investments but in our research, and also in how the campus operates."
He also praised the role of the student-led Fossil Free TCD campaign, continuing: "We responded to their call and today is an historic day for all of us as we participate in this global announcement along with universities and multiple organisations from around the world."
Trinity College Dublin Students' Union (TCDSU) President, Kieran McNulty, added: "We in the Students' Union are delighted at the College's decision to divest from fossil fuels. This was a student-led campaign. I hope this spurs on other universities and companies in Ireland to divest. Never doubt the power of young people and students to make change."
The Fossil Free TCD campaign began in 2015 after a freedom of information request was submitted, the findings of which were revealed by The University Times. It showed that as of June 30th 2015, Trinity had €6.1 million indirectly invested in oil-related stocks through its investment in funds managed by Irish Life Investment Managers, an asset-management group. This figure equates to 3.5 per cent of the total value of Trinity's €170 million endowment fund. Trinity's endowment fund dates back more than 200 years and is supported by legacies from donors.
An open letter calling on Trinity to divest from fossil fuels, signed by more than 80 public figures including 27 Trinity professors and world-famous linguist and philosopher Noam Chomsky, was formally presented to the College Board on March 30th of this year by the Fossil Free TCD campaign. They then met with the College's Investment Committee on November 15th, where it was agreed that the College would divest.
The campaign emphasised the importance of divestment particularly after the United Nations Climate Change Conference in Paris last year, known as COP21, when world leaders agreed that global warming must be limited to below two degrees in order to prevent catastrophic climate change. However, a study by Oil Change International found that two degrees of warming would be exceeded if all the carbon in the industry's current operating fields and mines was burned.