In New York, The University Times has been shortlisted as one of the top 12 non-daily student newspapers in the world by the US-based Society of Professional Journalists.
Editor Sinéad Baker, former Editor Edmund Heaphy and Deputy Editor Dominic McGrath were cited for the award in region one of the Mark of Excellence awards, which includes international entrants as well as student newspapers in Connecticut, Maine, Massachusetts, New Hampshire, New Jersey, New York, Pennsylvania, Rhode Island and Vermont.
Separately, Baker was shortlisted as one of the top 12 student journalists for feature writing in colleges with more than 10,000 students for her piece on the life and influence of the founder of Trinity's Department of Computer Science, who died in April 2016.
ADVERTISEMENT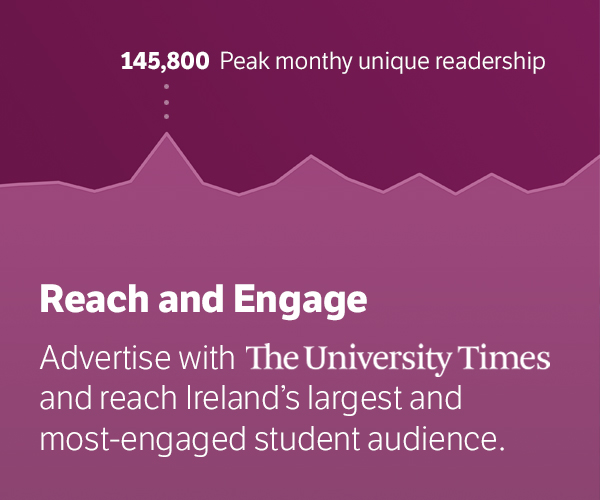 Both the newspaper and Baker will now proceed to the society's Excellence in Journalism conference, which will be held in California in September. Over the coming days, 11 other publications will have journalists shortlisted for these categories.
Though he will not proceed further in the competition, Sports Editor Dillon Hennessy was a finalist in the region for sports writing in large colleges. Hennessy was recognised for his piece examining what the loss of Adrian Fitzpatrick, a a Uefa Pro Coaching License and the Manager of Dublin University Association Football Club (DUAFC), would mean for the club after Fitzpatrick resigned in protest at the actions of the Department of Sport.
Issues submitted as part of the best overall newspaper award include two edited by Baker, the current Editor, and one edited by Heaphy, who served as editor in the 2015/16 academic year.
Commenting on the win, Baker said that it was an "honour" that can be attributed to the "extremely hard work and evident talent" of the newspaper's staff over the past two years, as well as the newspaper's "constant efforts to better itself and become a truly world-class publication".
This award follows previous honours, including Publication of the Year and Journalist of the Year at the 2016 Student Achievement Awards, and multiple awards from the US-based Society for News Design, who found the paper to be both the best-designed student newspaper in the world and to have the best-designed student newspaper website. Heaphy was also awarded international college designer of the year. Last year, The Editorial Board of The University Times was shortlisted in the same Mark of Excellence Awards.
The awards honour the best in collegiate journalism. Judged at an international level, the annual competition awards students for a number of categories across newspapers, magazines and online journalism.
Founded in 1907, the Society of Professional Journalists is one of the oldest organisations representing journalists in the world. In the US alone, they have almost 300 chapters and more than 9,000 members of the media.