The University Times won six student awards, including best overall newspaper design and best overall news website, at the Society for News Design's (SND) annual conference in San Francisco. Edmund Heaphy, the Editor of The University Times, was awarded designer of the year.
The University Times Magazine, which was redesigned in September, won both best redesign and best overall design of a magazine, with Heaphy and the magazine's Chief Sub Editor, Nora Donnelly, being awarded. The University Times's website, which was relaunched at the beginning of the academic year, also won best redesign of a news website.
Heaphy began the redesign of the newspaper during his time as Creative Director of The University Times. Last year, The University Times won best overall design of a newspaper in the same competition.
ADVERTISEMENT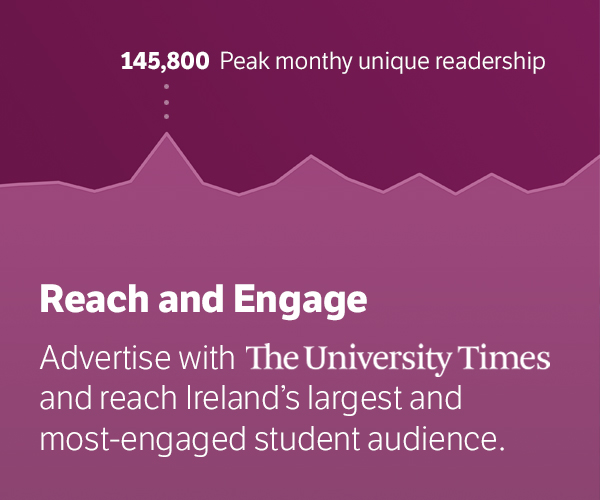 The panel of judges adjudicating the design of the publications, both in print and online, was comprised of Joe Greco, the director of creative development at GateHouse Media, one of the US's largest newspaper publishers; Anson Stevens-Bollen, the Art Director of the Santa Fe Reporter; and Luis Rendon, a senior news designer at the San Francisco Chronicle.
With regards to best overall newspaper design, the judges said that The University Times was the "clear winner", and that it "executed the paper well". "The paper had many opportunities to make mistakes", they said, "but the mistakes were not there". Greco noted that The University Times would "stand up with any paper that is in the SND competition right now". Last year, the Guardian, Denmark's Politiken, Belgium's De Morgen and Sweden's Dagens Nyheter won the SND's awards for best overall newspaper design. This year's main awards will be announced tomorrow.
The University Times Magazine, they said, "looked incredibly professional and beautiful". They went on: "The overall use of typography, white space and photography was supreme."
The SND is an international organisation for professionals in media and visual communication. It has over 1,500 registered members and holds competitions throughout the year for news design of publications from all over the world.
This student competition marked the 28th annual College News Design Contest. The competition was hosted in San Francisco in conjunction with the annual Society for News Design Workshop and was co-sponsored by the SND. Key speakers at the conference include Jennifer Daniel, a graphics editor at the New York Times, Che Douglas, the Head of Digital Design at Dow Jones and the Wall Street Journal, and Kat Downs, the Graphics Director of the Washington Post.
The Missouri School of Journalism's The Columbia Missourian also excelled at the awards, winning best newspaper cover design, breaking news cover, best illustration, and best infographics. Syracuse University's The Daily Orange also thrived, coming first in the categories of mini-site, overall design of a special section and overall use of photography. The Art Institute of Chicago's F news also fared well in the competition.