On Saturday April 1st, Dublin University Sailing Club, faced off against University College Dublin's (UCD) Sailing Club for their Colours 2017 battle. Grand Canal Dock, the beating heart of Dublin's technology world was the venue for this year's event.
The sun was beaming down on proceedings, at least throughout the morning, providing a beautiful backdrop for the first races of day. Racing fireflies, the format saw five teams of three boats from each college competing to earn points for their side, with the higher-ranked teams weighted to earn more points. Trinity's sailing club had obviously resolved to avoid a close contest and any complex calculations that might then arise, because they dominated the team races, winning four out of the five. UCD's fourth team won their race to avoid a clean sweep, but by the time the first-team race came along, Dublin University Sailing Club were already celebrating their overall victory on points.
Following the race, there was a ball for the clubs in the Radisson Blu St Helen's, but the nature of Trinity's win meant that the party started early on the dockside. Sheltering from scattered showers under a gazebo, members of both clubs were treated to music and snacks, in a notably warm and friendly environment, considering the competitive nature of the Colours rivalry.
ADVERTISEMENT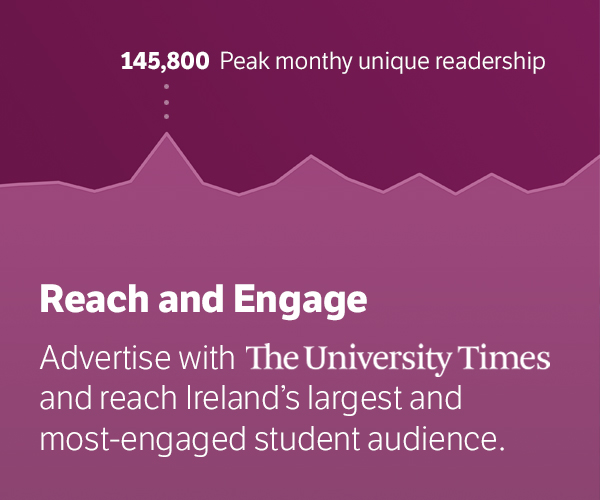 The reason for the comprehensive nature of the victory from Trinity team, according to Guy Boggan, club committee member, and Sophie Whelton, incoming Public Relations Officer, was down to the strength in depth inherent in the club. While Trinity's sailing team do have outstanding individual sailors in Pinks recipient Scott Flanagan and Captain, Dan Gill, in a team race the ability to coordinate with your other boats is vital. This teamwork enabled the Trinity sailing team to race tactically and maximised the ability of each sailor to give them a decisive edge.
Gill was very pleased with how events panned out. Speaking to The University Times via email, he said that it had been "a fantastic event in Grand Canal Dock, capping a year of success for DUSC. The future looks promising as we point our bow towards BUSA [British University Sailing Association]".
The British University Sailing Association organise an event every year that the winners of the Irish intervarsities are invited to compete at. It will be held in West Kirby Sailing Club near Manchester next week, and is the club's last target as they enjoy one of their most successful years in over a decade. Going into the event off the back of their first intervarsities win in 11 years and now this Colours victory, spirits must be high within the club.