At the formal opening of Trinity's new student space in the Arts Block room 4017 today, Provost Patrick Prendergast emphasised the importance of such spaces for students and how they allow students downtime, stating: "A university that doesn't make provision for this is failing its students."
Room 2017, which first opened in September 2016 as a student space, has been done up to act as such a space, in what was the first in a stream of such places opening around campus after lobbying from Trinity College Dublin Students' Union (TCDSU). Speaking today, Prendergast praised how "attractive" the room looked and how it had transformed in "a comparatively short space of time".
In an email statement to The University Times after the launch, President of TCDSU, Kieran McNulty, stated that it was "great" to see spaces opened "There is significant support for student spaces across College – this was not always the case."
ADVERTISEMENT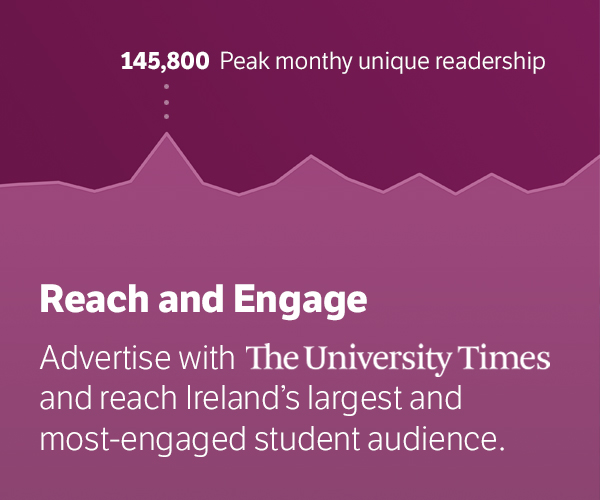 Prendergast emphasised the "student experience" as something that is central to Trinity and its ongoing efforts to reimagine the education that it gives to undergraduates as part of the Trinity Education Project. Prendergast also linked how such spaces aid students in co-curricular activities, which feed back into the College's "Graduate Attributes" – the skills that College desires all students to leave with as part of the project.
Prendergast identified having space for "relaxing and chatting with friends", "conversation and comraderie" and "networking and and taking time out together" as part of this.
A decision by College's Student Life Committee in 2015 saw the creation of such spaces become prioritised. Speaking today, Prendergast stated that the College thought that it would "be better to have a network of distribution so that students wouldn't have to travel the length of the campus to get to a student centre".
This echoed comments made by the Dean of Students, Prof Kevin O'Kelly, to The University Times in September, who stated that the College saw "an opportunity to find smaller, very inexpensive spaces that we could probably remodel on a much faster timescale".
"Big projects are great, but they can go on for a very long time", O'Kelly continued.
Indeed, last month, students 88 per cent of voting students voted to accept an annual €30 levy to contribute to the construction of a €7 million purpose-built student centre. The centre, which will take up 1,000 square metres of on-campus space, is expected to be built within the next five years, as plans for its development have been included in the College's Estate's Strategy, currently being worked on.
TCDSU has put a particular emphasis on creating new student spaces this year, actively working on opening new spaces in the Arts Block, Hamilton, the O'Reilly Institute and St James's Hospital, as well as redoing the space in the Parlour in Goldsmith Hall.
"Only the students can determine how successful this, and the other student spaces will be. We hope that you will appreciate these spaces and that you'll let us know ways we can improve them", Prendergast continued.
McNulty pledged that the union will "keep trucking away" creating new spaces. "Notably, a change of use certificate for 4017 is being filed to allow a kitchenette to be installed. The microwave will be back."