While many may not know much about Trinity's Italian Society (Italian Soc), this year has seen a paradigm shift in the society's membership and activity. Having won "Most Improved Society" at this year's Central Societies Committee (CSC) Awards, this year's committee has truly done miraculous work in resurrecting the society from near anonymity. The aim of the society is, unsurprisingly, to promote all things Italian, be it culture, food, politics, architecture or language. Speaking to The University Times, final-year Italian and Spanish student and Chair of Italian Soc for the 2016/17 year, Catrina Daly, was happy to reflect on a year in which her little society has gained unforeseen levels of interest and attention.
With so many language-based societies roaming campus, Italian Soc has managed to carve out its own niche. Daly notes that "it's different to other societies in the sense that, before, it didn't have many stable supports because it was run solely by postgraduates". This presented a problem of inclusivity that Daly has made great efforts to combat, deciding "to completely revamp its image this year". The society wanted to make itself more appealing to students, and this was done through launching a social media presence that simply hadn't been attempted before. Italian Soc also makes use of other societies in terms of collaborative efforts. Daly explains that "we collaborate a lot with other societies who may not be necessarily involved in languages". This was most evident this term, with the society's vegan pizza event with Environmental Society, Architectural Society and DU Film.
Collaboration is a very important asset that many small societies make the most of, and Italian Soc is no exception. "Italian Society is quite a niche interest", Daly admits, with its members consisting mostly of Italian students. Collaboration helps achieve many of the aims of the society, by increasing their numbers and improving inclusivity. "Collaborating with other societies is perfect", Daly explains, and helps the society to "reach all kinds of demographics". When two societies come together to organise an event, there is undoubtedly "more interest, and it's definitely effective" in promoting both societies to new audiences.
ADVERTISEMENT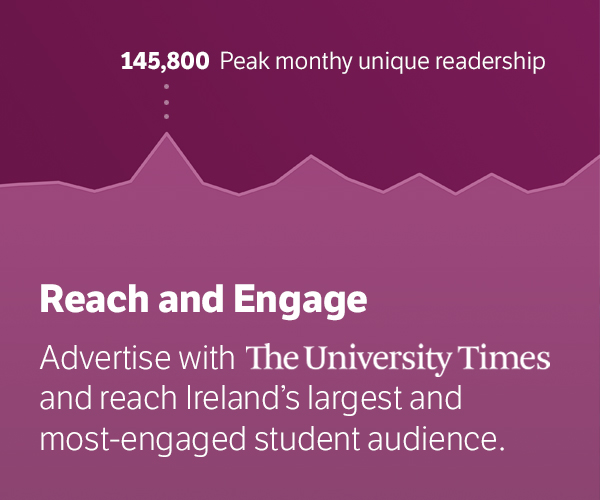 The hard work put into Italian Soc has not gone unnoticed, as proven by the society being awarded the CSC's "Most Improved" award. Daly credits their win to their improved online presence, guest speakers and new memberships. "Before", Daly explains, "we had absolutely no social media presence" and the society has also increased its number of events from about four last year to 14 this year. She again emphasises the effectiveness of collaborative events, saying that they helped promote the society and made it quite well known. Italian Soc hosted far more guest speakers, including the Italian ambassador and the President of the Italian Chamber of Commerce in the UK. As a result of this, the society's memberships have doubled this year alone, illustrating the hard work of this year's committee. On a more regular basis, however, the society does a lot to promote Italian culture on campus. Commenting on what's popular for the society, Daly jokes: "Italian society: it's niche, what does everyone like about Italy? Obviously, it's the food." As a result, the society tend to host a lot of food-based events. Italian Soc's Fourth Week event was in collaboration with Dolce Sicily, with "free food and a place where you can chat in Italian". In addition to this, the group liaises with the Italian Culture Institute with their weekly events.
Discussing the society's strengths, Daly explains that "its inclusivity" is what the committee prides itself in the most, "which wouldn't have been the case last year". Its events genuinely try to appeal to all kinds of students. For example, the society hosted the Italian ambassador as the rise of populism in the aftermath of Brexit was being discussed, and this is "a topic everyone knows about". However, while inclusivity is arguably the society's greatest strength, it's also the society's greatest challenge in maintaining. "Obviously we want Italian students and Italians, but we also want to appeal to everyone, and that's the society's greatest strength", Daly explains. She adds, however, that "one of our biggest challenges was trying to recruit people who were passionate about Italian culture". While this is a niche society, the group also do a lot to inspire an interest in Italian culture where there may not have been before. "Many people may have joined, especially this term, because they were intrigued", comments Daly.
With such a significant year behind the society, Daly notes that "it was definitely a learning experience for all the committee". It was a difficult task to reinvigorate interest as they "initially took up a society that was basically anonymous around campus". Crediting much of the success to "such a devoted committee", Daly assures that it was "definitely a team effort". A broad range of students got involved in the society this year, "which is exactly what we wanted". Although confident in the incoming committee, Daly is aware that "it's not perfect", but they've "created a platform" for the society to grow and "work on the inclusivity" which has become such an integral part of the group. With building on collaborative events in the foreseeable future for the society, Daly also hopes that they "perhaps focus a bit more on the language aspect" and less on pizza.