Cade Ryan, incoming Captain of Dublin University Kayak Club, will be representing Ireland in Canoe Slalom at the World Cup and World Championships taking place across Europe in September having been recently called up to the Irish Senior Squad for the fourth time.
The Trinity Sport Scholarship recipient will compete in race four and five of the World Cup Series at the beginning of September 2017, which will culminate in the World Championships at the end of September. Ryan's selection to the squad was based mainly on his performances in three races, one taking place here in Ireland and the other two in Slovakia. The process also took into broader consideration his performances in races as far back as 2015. With just three athletes across the country chosen to represent Ireland, this is a huge achievement.
Ryan is no stranger to the national squad, with his debut coming at the age of 14 in the Under 18 division. At 17, Ryan managed the feat of being on two national squads simultaneously – both the Under 18 and Senior division. Since his debut he has competed for Ireland almost every year, narrowly missing selection for the Olympic team in 2015.
ADVERTISEMENT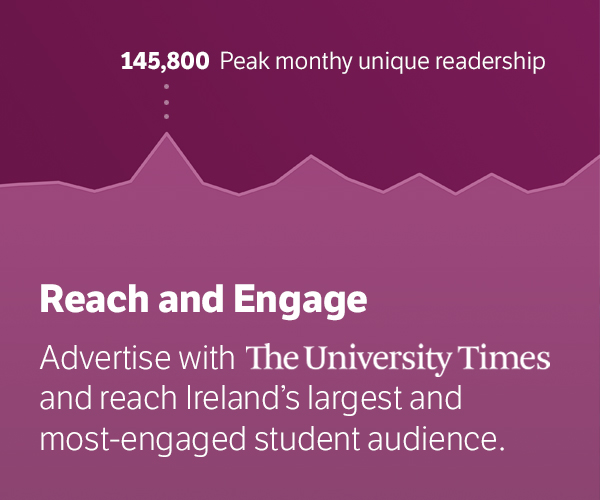 Essential to Ryan's continued success in the national squad is his scholarship from Trinity Sport, giving him the ability to balance his academic studies with competitive training which otherwise would be very difficult to maintain. As Ryan himself describes, speaking to The University Times, it has offered him both "the time to train and the resources to train". Most of the technical aspect of Ryan's training takes place abroad and the financial support has allowed him to continue that essential element of his training. The resources provided by Trinity's High Performance Gym in the form of strength and conditioning training with Ross Hamilton have given Ryan the physical support necessary to maintain his position on the Irish team year after year.
Ryan's home club, Wildwater Kayak Club in Palmerstown, is where the majority of Ryan's water training takes place when in Ireland as well as the Sluice in Lucan. He attributes much of his success in qualification to his role model and primary coach, Eoin Rheinisch, who has provided him with inspiration and instruction for many years. Further, he was eager to highlight how the emotional support from his girlfriend, Éadaoin, has been invaluable in his demanding lifestyle.
With a quintessential training set-up in place, Ryan hopes to perform at his best in the coming World Cup and championships and to show that Irish kayaking is a force to be reckoned with on the world stage.