A new study into the feasibility of income-contingent loan schemes for Ireland's third-level institutions has found it to be the cheapest way for the state to finance the sector's expansion, and that a typical graduate would pay between €150 and €160 a month until reaching 33.
The study, to be presented to today's meeting of the Oireachtas Education and Skills Committee, finds that the rate at which a graduate pays back their loan, and how much they pay per month, depends on their earnings, with someone earning a lower income potentially still paying decades after someone with a higher income, although paying less back a month.
The report was authored by Prof Bruce Chapman, the author of Australia's income-contingent loan scheme; Dr Darragh Flannery of the University of Limerick; and Dr Aedín Doris of Maynooth University. However, as is often cited as a reason against introducing such a system in Ireland, the study notes that Ireland's emigration levels would pose a challenge, estimating that up to 10 per cent of Irish graduates would not repay such loans.
ADVERTISEMENT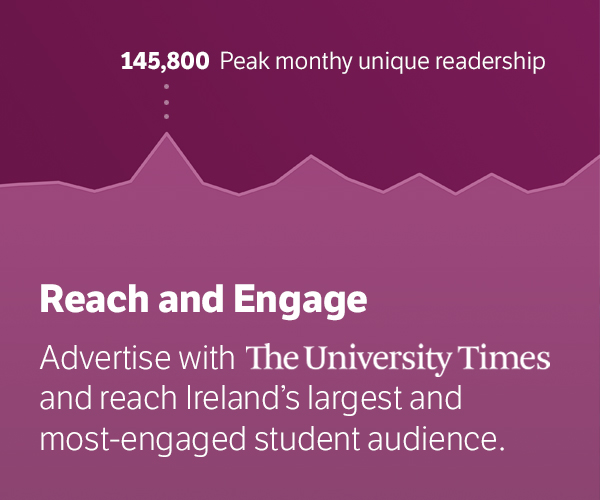 Chapman spoke in Trinity last October as the keynote speaker at a conference on higher education funding. There he emphasised the value of an income-contingent loan scheme, letting the audience that "if you design for it, it can be extremely progressive". Income-contingent debt, he said, is very different from normal debt, and doesn't stop access to education.
An income-contingent loan scheme is one of the three options presented in the government's higher education funding working group report, alongside the abolition of the student contribution and the creation of a predominantly state-funded system and the continuation of the current student contribution charge coupled with increased state investment.
While student groups and trade unions typically support the predominantly state-funded system, university heads have advocated for the introduction of an income-contingent loan scheme. However, a report by a Trinity researcher last month declared such a scheme infeasible due to Ireland's size, stating that it would cost €10 billion over just 12 years. These findings are also be presented today.
The report by Chapman and Doris also finds that a loan system similar to the model in the US would not be suitable in Ireland.
While most opposition parties have stated their opposition to loan schemes, Fine Gael had included the policy on its draft general election manifesto. The Minister for Education, Richard Bruton, has repeatedly declared that political "consensus" is needed, stating to The University Times in September 2016 that a compromise on the three options presented is possible.
In the meantime, the sector has been dramatically affected by an ongoing lack of funding, with a state body stating in April 2016 that the "cumulative effects" of reduced funding, reduced staffing numbers and increased teaching burdens "may have serious and irretrievable implications" on the sector.