Years of late-night time slots have taken their toll on Trinity's once top-tier basketball team, consigning them to Ireland's lower leagues. The reason, the club says, is a lack of respect from the College.
Over the last four years, Dublin University Basketball Club (DUBC) has been stuck playing its games in a two-hour window between 8pm and 10pm on a Friday night. The allocation forces the club to accommodate their three teams' games into one time slot every week.
The two-hour window creates its own challenges for the club. From losing time for warm-ups to rushing to finish games so they can leave before their 10pm cut-off point, the time slot available is creating additional pressure for a club that has suffered a decline in fortunes in recent years.
ADVERTISEMENT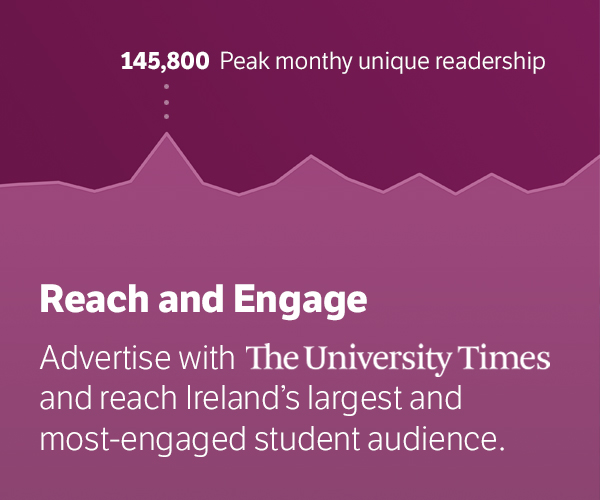 The club have met with Dublin University Central Athletics Committee (DUCAC) and Trinity Sport to discuss the issue but it remains unresolved. "We have been stuck with this slot for the last four years at least, and it has genuinely been hurting our club", Manus Darby, Captain of DUBC for 2017/18, told The University Times.
In one example given by Darby, the club arrived for a home game in Trinity, fixed to begin at 8.20pm, to find a corporate function wasn't due to finish until 8.30pm. Darby explains this has happened more than once with the club then being penalised by the league for the delayed start.
On another occasion, a crucial qualifier against Maynooth University had to be played away, after the referees failed to turn up for a fixture and the club was unable to rearrange the fixture because DUCAC could only offer the club the same one weekly two-hour slot.
DUBC, a relatively large club, is not one of Trinity's sporting priorities, not being included as a focus sport by the College. According to Trinity's sports strategy report entitled "Raising Our Game", a "focus sport" is a sport "which will be developed to a standard where Trinity will challenge for honours in those sports, at varsity and national levels". Currently there are only four Trinity Sport focus sports: GAA, hockey, rowing and rugby.
Each summer, Trinity's sports clubs are able to make their booking requests ahead of next year's season.
Within 12 weeks of each semester, the Men's A team play 14 home games, while the Ladies A and the Men's 2nd team play a further three each. These 20 games must be accommodated within the two-hour window offered by the College over these 12 weeks.
Darby is certain these restrictions and inconveniences inhibit his team's performance."If you ask people who play against Trinity, Trinity's characteristic is they can't play basketball in the first quarter. We always go down by about 15 points because we don't get to warm up", he said.
The team might sometimes drop points to their opponents early in the game, simply because they "didn't touch a basketball beforehand", Darby added.
In a statement to The University Times by email, DUCAC Administrator Aidan Kavanagh did not respond directly to the question of whether the organisation is working on a solution for DUBC. However, he said Trinity Sport "try to facilitate all 48 sports clubs in their booking requests for the year".
"We always try to deliver a high level of service and regretfully mistakes do occur from time to time, however as soon as they do, we try to rectify them as soon as possible", he added.
Darby stressed that DUBC's problem is not necessarily with other clubs, or even entirely DUCAC, which he commended for its help in the running of the clubs intervarsities competition this year and aiding the club financially with the hosting of the competition, hiring four other venues for games to host the tournament.
The real issue facing the club has been the same timeslot for four years in a row – a slot Darby believes has curtailed the team's ability to succeed. DUBC was once a club with a stellar reputation – its men's A team played in Dublin's top division and competed in Ireland's top college league. Now, the team is in lower divisions both locally in Dublin and at college-level.
Although morale may be low for DUBC on the whole, in spite of this there remains some signs of success, with the Ladies Team winning B intervarsities this year, their fourth consecutive finals appearance. Meanwhile the men's seconds team reached this year's All-Ireland semi-final.
Darby is open about the decline in fortunes of the men's first team in particular though. "There's been a slide and the facilities definitely doesn't help – we're missing out on a lot of good players." Attracting players to come and play for Trinity whilst retaining the interests of those who become disillusioned with the condition of the club can become a problem, Darby said.
One of the low points, he said, was failing to qualifying for their own intervarsity competition. "Ushers at our own varsities", is how Darby described it. "It was pretty humiliating doing score sheets for other colleges games."
"I don't take pride in playing for Trinity, because I feel we don't get the same respect. The reason why when I put on the jersey, I go out and play because I've been staying up late too many nights worrying about having to refix this game or are we going to qualify for our own varsities or I've been cramping up cycling home from training at 10 o'clock at night. I do it because I've invested so much into it rather than for Trinity."