A government taskforce will examine the possibility of introducing gender quotas in colleges and universities, the latest response to several years of statistics showing worrying levels of gender inequality in the higher education sector.
The announcement from Minister of State for Higher Education, Mary Mitchell O'Connor, comes after a report by the Higher Education Authority (HEA) showed that Ireland has a persistent problem with inequality in higher education, with a lack of women in top academic positions.
The Sunday Times reported today the creation of the new taskforce, which follows a study by the HEA that found only 21 per cent of Irish professors in third-level institutions were women despite women accounting for 54 per cent of all university employees.
ADVERTISEMENT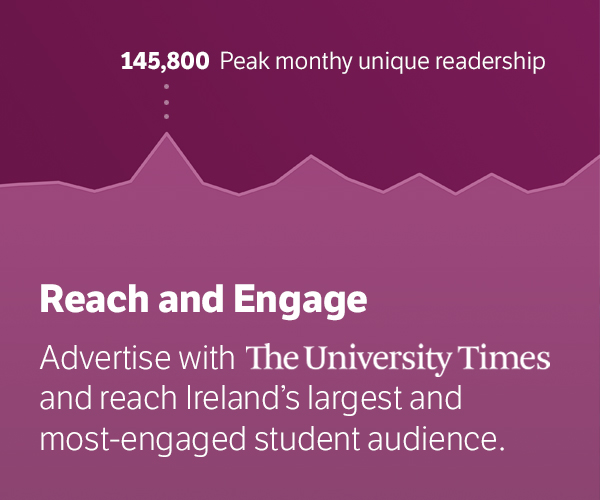 There has never been a female provost in one of Ireland's seven universities, while currently just three of Ireland's 14 institutes of technology have female presidents.
Speaking to the Sunday Times, Mitchell O'Connor said: "The latest data regarding the gender gap in our third-level institutions confirms we have a gender problem in this sector."
"If we don't decide to act now, we will be reading the same results next year, and the year after that", she said. Gender inequality in Irish universities has quickly become one of the biggest issues in higher education, following the much-publicised legal disputes between NUI Galway (NUIG) and several female members of staff.
Mitchell O'Connor, who is personally in favour of gender quotas, explained that one of the central purposes of the taskforce will be to "examine the potential implementation of gender quotas across all areas within the sector".
"The current pace of change is too slow and the stakes are too high to continue to just tinker around the edges", she added.
"For generations women were told and taught they should be in the home. That they should be a support, not a success; that academia and leadership was not for them. Its effects will continue to be felt if we do not take more drastic actions."
Nationally there is a 50-50 gender split among lecturers in universities, but on average women only make up 35 per cent of senior lecturers, 26 per cent of associate professors and 19 per cent of professors. Numerous HEA reports have pointed to a trend that reveals a real and persistent problem for the sector.
There is likely to be some resistance to proposed gender quotas within the sector. Some recommendations from the HEA in relation to gender, such as the call for universities to introduce vice-presidents for gender equality, have already went largely unheeded – Trinity's Vice-Provost, Prof Chris Morash, told The University Times that College was unlikely to introduce such a role.
Trinity itself faced questions, as well as criticism, about gender equality when it proposed its tenure-track scheme. In the college, women make up just 16 per cent of Trinity's chair professors compared to the national average of 19 per cent.
However, Trinity is above national norms in most other areas according to a recent college report for 2015/16, which states women account for 38 per cent of associate professors and 40 per cent of professors within Trinity.
Meanwhile the four major decision-making bodies in College – the Board, Academic Council, the Planning Group and the Executive Officer Group – are all within a 60/40 male-female split. Gender imbalance is at its worst in NUIG where 79 per cent of senior academic staff are men, and women only account for 14 per cent of professors and 13 per cent of associate professors.