Science Gallery International, the non-profit organisation pioneered by Trinity and based on its own on-campus Science Gallery, is seeking €1.5 million in funding from Irish investors to expand their network of galleries internationally.
By 2020, the Global Science Gallery Network will include six centres worldwide. The funding will be sought over the next three years with the aim of increasing the number of centres to 10, as reported by Sunday Business Post.
Trinity's Science Gallery, which was built in 2008 and aims to unite science and art to engage young people, has received 2.8 million visitors since opening.
ADVERTISEMENT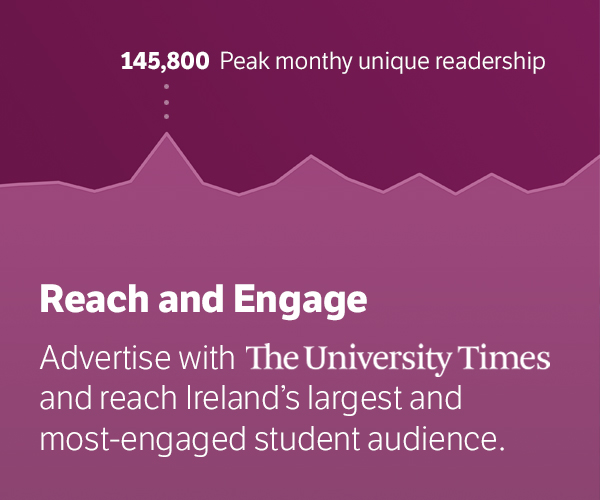 The network of Science Gallery International's facilities currently consists of five galleries and one lab: Dublin, London, Melbourne, Melbourne, Venice, Bengaluru and the Science Gallery Lab Detroit.
The centres run in collaboration with universities and institutes in technological hubs around the world and these institutions work to raise funding to develop their own gallery.
Speaking to the Sunday Business Post, Science Gallery International CEO Andrea Bandelli described the gallery as "a unique Irish story of creativity."
Bandelli highlighted the opportunity to fund the gallery for investors: "To continue to the tell the story of Irish creativity, we would be very interested to talk to companies or private donors in Ireland that want to be associated with the story and to invest in future of education."
In 2015, Science Gallery International raised €1.1 million in philanthropic donations, with €450,000 contributed by the Cordover Family Foundation and €700,000 by an anonymous donor.
Science Gallery International was previously given €1 million in funding by the philanthropic branch of Google, google.org, in 2012.
Speaking to The University Times when the organisation received €1.1 million in donations, Chairman of Science Gallery International, Dr Chris Horn, stated that new investments give Science Gallery International the potential to "make it the world's leading platform for inspiring curious minds at the interface of science and art".
The gallery is currently in talks to open new centres with multiple other universities including Universidad Nacional Autónoma de México in Mexico City, the University of Guadalajara in Mexico, the University of São Paulo in Brazil and, in South Africa, the University of Cape Town and the University of Johannesburg.