A new Trinity campus that is estimated to cost hundreds of millions of euro, situated in the heart of Grand Canal Dock, could require 20 per cent government funding, a development College hopes will be the epicentre of Dublin's push to become a global player in innovation and entrepreneurship.
A more precise figure will be available once the master and business plans for the project are complete in 12 months time, Dr Diarmuid O'Brien, Trinity's Chief Innovation and Enterprise Officer, told The University Times. However, 20 per cent funding from the government "sounds like a reasonable kind of contribution level for this kind of project", he said.
It will be a year until a realistic estimate of the project's cost is known – the Irish Times estimated that it could cost up to €1 billion, though O'Brien thinks that figure would be in the upper spectrum of what the College might need – and while the project is still in the early stages, Trinity is beginning to pull together the main ideas behind the campus into one master plan.
ADVERTISEMENT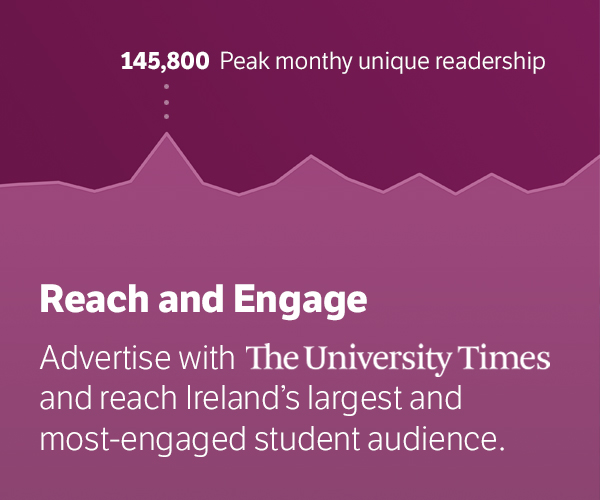 The government response to funding other projects, such as the Engineering, Energy and Environment (E3) Institute, has been lukewarm, however, and the Irish Times reported last year that the government had not yet committed to funding Trinity Technology and Enterprise Campus (TTEC). "It's easy to say people haven't committed but firstly they have to be asked. I think the reaction from the government has been good", O'Brien said.
"I think there's no question that when we talk to government we still get very clearly that the availability of funding for capital within the third-level sector, the higher education sector, is limited and this project doesn't change that", he added. O'Brien, however, remains optimistic that if Trinity can secure the necessary funding from other sources, the government will commit the required money to the project.
But, O'Brien said, the project will remain very difficult to deliver without government support.
The project will certainly cost hundreds of millions of euro and will see the creation of an entirely new campus about several hundred metres from the east end of Trinity. While there is, as of yet, no certainty about what will be on the site, it is highly likely it will contain a combination of new institutes and innovation centres, research space and student accommodation.
Under the current proposal, the School of Creative Arts would also move to the site, while the planned E3 Institute would act as a "cornerstone" to the new site, O'Brien said.
Based on similar projects in Kendall Square, Boston and Imperial College London, O'Brien said that TTEC was in part about recognising that the role of universities is changing: "Universities are now not just places of education, though clearly that remains a priority for the institution. But they're also expected to act as these kind of catalysts for economic and social impact for cities and for regions."
"There is real urban regeneration project. Not a great part of the city can be made into a wonderful part of the city", he added.
Situated in Grand Canal Dock, only metres away from some of the largest technology companies in the world, Trinity is already meeting with various industry figures to discuss the project. And while College has not yet approached those companies who occupy Dublin's "silicon docks", as the area has become known, to ask for funding, that process will begin within about 12-18 months. As of now, O'Brien said, there has been "positive support" not just from industry figures, but from Dublin City Council, Dublin Chamber and various agencies like Enterprise Ireland and IDA Ireland, which attract foreign direct investment to the country.
The development of TTEC would be the pinnacle of success for a college that has, in recent years, carved a niche in Ireland and in Europe for its focus on entrepreneurialism. Even the growth of Launchbox, now in its fifth year, is a considerable investment in student entrepreneurialism – one that Trinity would argue has been a success.
TTEC will be on a different scale to the various entrepreneurial projects that are dispersed across campus. Repeatedly ranked as one of the most entrepreneurial universities in Europe, the new district will see Trinity put millions of euro into supporting startups and innovation – an idea which, over the last few years, has become part of everyday life in Trinity, with the development of various accelerator programmes and the creation of an entrepreneurship and innovation hub.
The project's aim is to be an innovation space that will shape the area around it. With hopes for partnerships with Cambridge Innovation Centre, the District Hall and the Venture Cafe, which specialise in developing spaces and communities designed for entrepreneurship and innovation, O'Brien is confident that Trinity's new campus can dramatically improve Dublin. "When you're thinking about establishing an innovation district that is not just going to play to a local audience but is going to play to how we position Ireland globally, to have a brand like Trinity at the heart of that, it means something, it can be very powerful", O'Brien said.
While space requirements and commercial pressures will largely dictate what buildings or centres end up on the campus, it is nearly certain that E3 will end up as a cornerstone of the project. While the exact nature of E3 itself is yet to be decided, the new institute, which Trinity has been steadily promoting to alumni over the last few years, has the potential to be one of the largest sites on the campus, O'Brien said.
The current plans for the site, seen by The University Times, would see some important fixtures of the main campus, such as the Adapt, Connect and the Advanced Materials and BioEngineering Research (AMBER) research centres, move at least some of their activities down to the new campus.
The creation of the new technology campus will not only see changes in Grand Canal Dock. In Trinity, new spaces might be created across the campus, offering opportunities for new projects and buildings, as schools and research facilities move to TTEC. Trinity is currently developing a campus master plan as it considers how it needs to change and adapt, and the development of the new campus will inevitably affect decision-making around this plan. "As people move to that campus, our activities moves. It will obviously leave some swing space down here for us to think about how we can redevelop this campus here", O'Brien said.
Philanthropy and support from alumni, an income source that Trinity has been seriously cultivating over the last five years, will help contribute to TTEC. And while some alumni have been contacted about the project, it will be a year until TTEC finds its place among the other projects Trinity asks graduates to support, such as the Trinity Business School. Part of O'Brien's job, over the next few years, will be convincing Trinity's richer alumni that TTEC "has the kind of ambition and the kind of energy" that the College's alumni want to finance.