Ten startup teams shuffled restlessly around the Graduates Memorial Building (GMB) this morning, giving pitches, queueing for photos and eyeing up the competition. So begins another year of LaunchBox, the summer-long accelerator programme for Trinity students.
The 10 teams, which gave brief pitches in the GMB this morning, had already gone through a rigorous application process to be there, with today marking the start of an intensive schedule of workshops, mentoring and pitching.
Alison Treacy, the LaunchBox Programme Manager, spent the morning ushering the various teams around, preparing them for their photos and pitches. The programme, she told The University Times, is all about "empowering students, not giving them all the answers".
ADVERTISEMENT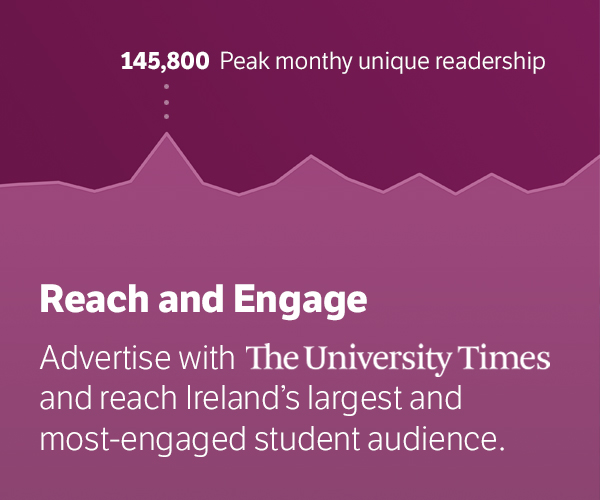 In fact, teams are often encouraged to help each other come to an answer or solution. Every week, at "Bring your own LunchBox" sessions, a team will bring a problem their company is facing and listen to answers from the other nine startups. The programme, Treacy said, was about helping to create the belief that entrepreneurship is a viable option for students.
Self-belief, perhaps, might be the defining trait of many of these teams, whose startups address numerous issues, from ticket touting to outdated tour technology to the dearth of luxury marshmallows in the Irish market.
Kevin Murray, from Ticketchain, tells The University Times that their company came together quite quickly towards the end of last year, making an early prototype in 48 hours after a hackathon competition. Their ticketing platform, he tells me, is about allowing "secondary, peer-to-peer ticket transactions to eradicate touting and fraud".
This is the fifth year of LaunchBox, with many of the companies here hoping to follow in the success of Trinity companies like Matchday and Idly. Mark McGeough, speaking to The University Times, co-founded Tourus, one of two companies looking to create success from improving the tourism industry. The company uses Bluetooth, combined with small devices called "beacons", to create a more personal audio experience in museums and galleries – they've already met with the Sol Gallery and are due to discuss their idea with both the Douglas Hyde Gallery and the Science Gallery. "Rather than having to use clunky devices", McGeough said, Tourus's technology allows a "seamless transaction" that improves a visitor experience. The example they keep returning to, in their pitch and talking to me, is of a sitting in a modern art gallery, listening to the artist explaining their painting, through your own headphones.
The companies come in all shapes and sizes, from Equine Medirecord, which aims to develop an app and website to record the medicines administered to racehorses, to Franc, a magazine founded in 2015 that already has significant ambitions to take over the world, as one of the founders, Briony Somers, quipped in her pitch.
Chatting to The University Times, Somers talked about how they'd first tried to established themselves in Trinity Publications, but had their application rejected. After getting American Apparel to advertise with them, however, they decided to branch "outside the Trinity bubble".
Lexi's three-person team wants to help children learn languages better. "Every country in Europe speaks multiple languages", Machaela O'Leary, tells The University Times. The team members, she says, who all have background in linguistics and languages, wanted a project that would "focus on the meaning of words".
SpeakUpp and Self are also tackling different issues. The first is trying to improve speaking events with large crowds, offering a new way for audiences to get involved, while the second is trying to solving the difficulties of sizing when buying clothes online.
The next few weeks will see the teams begin to develop and improve their companies, with the hope that in a year's time they'll be well-established alumni and firm fixtures in Ireland's startup scene.