Students and young people swelled the crowd today, as over 30,000 people marched calling for a repeal of the eighth amendment in one of the largest pro-choice turnouts yet.
As all eyes turn to a referendum in May or June of next year, a crowd that at one point stretched from Pearse St to the GPO chanted and cheered their support for a repeal of the eighth amendment.
Back in March, when thousands gathered for the Strike 4 Repeal, the calls were for a referendum. Today, the chants were different. With some kind of referendum guaranteed, the focus was on ensuring that the widest and most liberal options possible were put to the people.
ADVERTISEMENT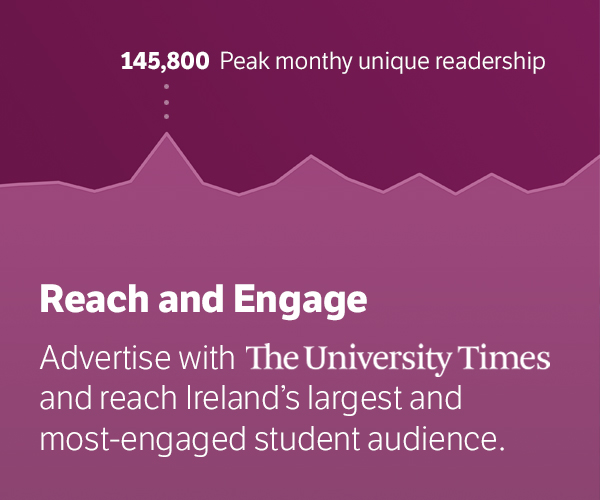 Speaking to The University Times, Katherine Zappone, Minister for Children and Youth Affairs, said that she is "delighted that there are so many people here today. The momentum is building and my hope is and my belief is that this will be the last march for choice".
Political parties of all shades sent delegations to the march, with representatives from Labour, Sinn Féin, People Before Profit and the Social Democrats joining the march calling for a repeal of the eighth amendment.
Speaking to The University Times, former Tánaiste and former leader of the Labour Party, Joan Burton, said she had always believed that the eighth amendment was a mistake. We need, she said, "a debate that allows those thoughts to be heard because at the end we have to convince a lot of citizens that to do this is within everyone's interests".
Speaking to the crowd that gathered at Merrion Square after the march, Bernadette McAliskey, an Irish civil rights leader and former politician, explained that the issue at hand "is not a favour we are asking for under certain circumstances, it is a fundamental defense of democracy for every person".
As they have done at previous marches, students and students' unions dominated the crowd. The Union of Students in Ireland (USI), which had hoped to attract at least 1,000 students to Trinity's Front Square before the march, exceeded that target, with tens of unions flooding through Front Arch earlier today to the Garden of Remembrance.
Síona Cahill, USI's Vice-President for Equality and Citizenship, told The University Times that the union was marching for the 12 people a day who travel for an abortion. "This is not a political theory. It's not a philosophical debate. It's not an argument to be won or lost. This is people's lives. It's about their health, it's about their choices", she said.
In one of the largest turnouts in recent years, this year's march was pitched as a final push before any referendum. While there is as of yet no indication of what the wording of the referendum might be, students' unions have pushed for laws that allow free, safe and legal abortions in Ireland. Indeed, many politicians and student leaders, speaking to The University Times today, called for the government to recognise and take heed of the liberal recommendations of the Citizens' Assembly, which represented a significant vindication for pro-choice activists when they were announced in April.
Lynn Ruane, former TCDSU President and senator, said that she believes the march is "more important this year". Speaking to The University Times, she said that the march was an important act of pressure to show the government that citizens want progress on this issue: "The fact that a referendum has been announced and the committee is going on, there is a fear that some of the government parties will row back on how far the recommendations of the Citizens' Assembly and the committee go. I think this march today is important in putting pressure on how far we want them to go."
Of all the students' unions who attended the march today, few were more willing to make a statement than University College Dublin Students' Union (UCDSU). For the last two weeks, the pro-choice union has been at the centre of national attention for President Katie Ascough's decision to remove abortion access information from the UCDSU freshers' guide. A campaign to impeach Ascough has gathered pace and in October a vote will be held on her future as president. Her fellow officers, who openly criticised her decision, made clear that the march today was an attempt to re-affirm UCDSU's pro-choice credentials.
Speaking to The University Times, Barry Murphy, UCDSU's Campaigns and Communications Officer, said that the union has "a strong mandate" to fight to repeal the eighth "in our entirety". Murphy continued that because of the controversy the union has experienced in recent weeks, he "really wanted to have as big of a turnout here as possible".
The March for Choice has always attracted cross-border support and this year was no difference. Queen's University Belfast Students' Union (QUBSU) sent a delegation down, while various pro-choice groups from across Northern Ireland came to add their voices to the demonstration.
While this is unlikely to be the last large-scale demonstration before a referendum, a large crowd today was needed to bolster the pro-choice side's claims to be backed by popular support across the country.
---
Niamh Egleston, John Conway, Kathleen McNamee, Aisling Marren and Grace d'Arcy contributed reporting to this piece.