Amid renewed frustrations from postgraduate representatives, the Union of Students in Ireland (USI) has said it wants to see a significant vote on a postgraduate officer at the union's congress in 2018.
Long a sore point in the national union's relationship with postgraduate students, calls at congress last year for a postgraduate officer were rebuffed, with USI officers pointing to the current financial and organisational limiting the organisation from hiring a new officer.
Oisín Hassan, the Vice-President for Academic Affairs in USI, re-iterated these points to The University Times. Hassan said that the current "aim and hope" is to have a vote on whether to introduce a postgraduate officer at the next congress. He warned, however, that this won't be the "silver bullet" that people hope it will be.
ADVERTISEMENT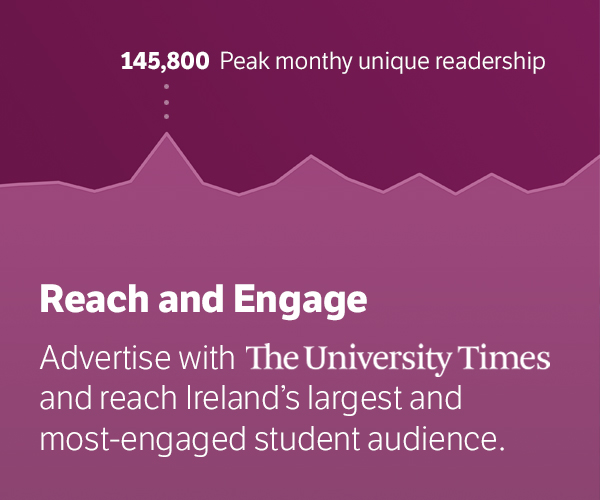 The motion to introduce a new Vice-President for Postgraduate Affairs was delayed after a vote at USI Congress in March. The motion, which was proposed by Dublin City University Students' Union (DCUSU), would have seen the addition of the new officer. The decision was taken to postpone the vote, however, after then-President Annie Hoey said that the vote would happen the following year after the union had a chance to assess its financial position.
Admitting that improving how USI represents postgraduates is "not an easy task", Hassan said that USI is "not doing enough". Part of the difficulty in representing postgraduate students is that they're "not very well organised", he said.
As it stands, Trinity is one of two universities that has a fully autonomous graduates union. The other university is the University of Limerick, which is not affiliated with USI. The other universities have a mixture of part-time officers, postgraduate working groups and councils.
President of the Graduates Students Union (GSU) in Trinity Shane Collins, who was an invited guest of Trinity College Students' Union (TCDSU) at national congress, spoke about the issues faced by postgraduate students and why the need for a national representative is growing each year. Speaking to The University Times, Collins emphasised the need for representation on specifically postgraduate issues given that "most postgraduate cases are very complicated". Due to the nature of a postgraduate degree, the relationship between students and universities can resemble that of a workplace rather than a learning environment.
Collins said he believes that the GSU is "at a different stage to other institutions" in the country. Representing just under 5,000 students, the GSU has been an autonomous body since 1973. Recognising that undergraduate students do make up a majority of the student population in Ireland, Collins understood why USI focuses on their issues. "If you have a smaller interest group within a larger union, it can be difficult to focus on your issues", he explains.
Despite not being officially represented by an officer, postgraduate students still pay the €8 levy to USI. Collins says it's therefore difficult to explain to postgraduate students why they're not represented when they "are contributing as much as anyone else". He believes it's all about prioritising the money that is there: "It's the prioritisation. So if we say the money's not there but we find it somewhere else for something else then we're saying well look, we're prioritising this over that."
USI took credit last year for the re-instatement of grants for some postgraduate students. Fianna Fáil has made the issue one of the touchstones of their higher education policy.
"When it comes back to the table next year at their congress, it will be interesting to see then whether USI put a firm statement out by introducing this position or if it's just going to be more of the same", says Collins. "You're sending that statement out to postgrads that USI is going to invest. You're investing in them so they're going to invest in you."