Science can change your life, Nobel Laureate and Trinity graduate Prof William Campbell told secondary school students today, as College launched its new science degree.
"I have lived much longer than I dreamt I would live, and I had a much more exciting life than I dreamt I would ever have", Campbell told an audience in Trinity.
In 2015, Campbell was jointly awarded the Nobel Prize in Physiology or Medicine  for discovering Ivermectin, a drug that has helped to cure river blindness and other parasitic diseases, making him the third Trinity graduate to receive a Nobel Prize.
ADVERTISEMENT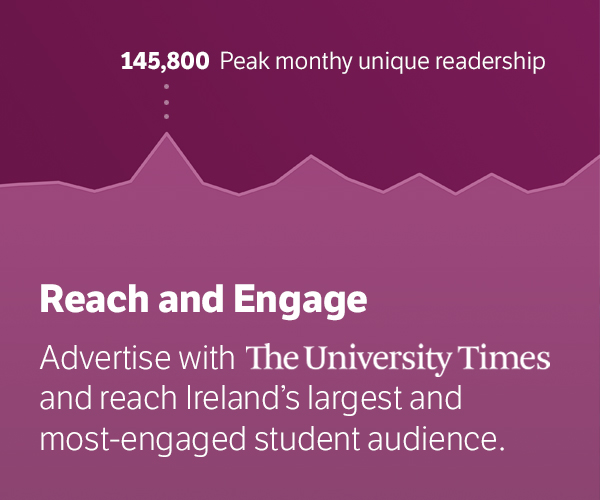 Trinity's much-hyped science degree – one of the flagship reforms of the Trinity Education Project – will redesign the course from 2018/19 onwards, allowing applicants to choose from four new strands: physical sciences, chemical sciences, biological and biomedical sciences, and geography and geoscience.
Entrance into current direct-entry science courses – nanoscience, medicinal chemistry, chemistry with molecular modelling, human genetics and earth sciences – will be absorbed into these four entry routes, after the change was approved by University Council last November.
The possibilities of science – and a science degree in Trinity specifically – were the main pitches to the students in the Trinity Biomedical Sciences Institute (TBSI) today. Provost Patrick Prendergast, echoing comments made two weeks ago at a conference for European academics, told students about the "comprehensive renewal of the undergraduate programme".
"Our aim is to ensure our graduates are well prepared to seize the opportunities and face the challenges of the 21st-century workplace", he said.
But if Prendergast's talk might have gone over the heads of some of the students, Campbell's talk was easier to get to grips with: erudite, eloquent and clearly passionate, he offered students a perfect demonstration of a life lived through science.
He was humble about his achievements – joking about meeting then-President Barack Obama when he received his Nobel Prize and wondering aloud whether he was born with an interest in parasites. But for all his enthusiasm, Campbell also made clear the powerful impact of his work, setting out in detail the painful impact of the parasitic diseases he has helped to cure through his lifetime study of parasitic worms.
Campbell was an apt choice for the launch of a science degree, giving a talk that took the audience step-by-step through his research. "As a kid, I was not one of those kids who exude brilliance", he said, but "if I can have the exciting life in science I have had, then you can have that exciting life too".
"I have no sense of triumph here, I know I just had a ball throughout my scientific career", he told the secondary school students.
For the academics and college students in the room, the real curiosity was the new programme. A radical departure from the old science degree, students will be able to experience a new "customised curriculum", Kevin Mitchell, the Associate Dean of Undergraduate Science Education, said.
An independent research project and new strands will offer a different experience to students in one of the Faculty of Engineering, Maths and Science's cornerstone degrees and the talk today was a clear pitch about the benefits of the changes.
"A scientific education is your passport to that world", Mitchell said.