Science Foundation Ireland (SFI) launched its new research programme, Enable, in Dublin today.
With the aim of connecting communities to smart urban environments through the Internet of Things, the programme will be led by Trinity Professor Siobhán Clarke. The project will also harness expertise from three SFI centres including the Centre for Future Networks, Connect, which is based in Trinity.
Launching the programme, the Minister for Business, Enterprise and Innovation, Heather Humphries, said that it was "hugely important that Ireland keeps up" with international competitors. She explained that she will be "putting a particular focus" on research during her time as minister. Programmes like this, she told the audience, attract the "brightest people from across the globe".
ADVERTISEMENT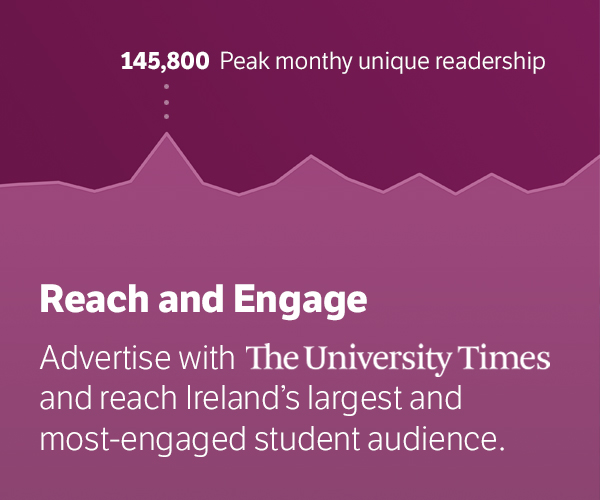 Emphasising the need to also fund talent in Ireland, she said that the country needed to play to its strength as a testbed for emerging technologies.
So far, the project has secured €14.5 million in funding with €4.5 million from industry partners. Industry interest in the project was clear with several companies represented at the event such as Intel and Huawei.
Speaking at the event, Clarke said that they "definitely did break the mould" with the project and that the work they are undertaking is similar in size to some research centres.
Prof Mark Ferguson, Director General of SFI and Chief Scientific Adviser, explained that SFI-funded centres have helped Ireland become a world leader in specific areas. "This is a demonstration to the world that you are doing real work for your country and the world", he said.
A central theme to the morning was connecting communities. By 2050, it is estimated that 75 per cent of the world's population will live in cities, meaning increased pressure on the systems in place that allow cities to run smoothly.
Ferguson said that "the citizen doesn't really care about the researcher's name on the plaque. They care about solving their problems". From smarter buildings to more efficient transportation, Enable is looking to tackle these issues. Alongside this, the project will also concentrate on finding a better way to handle environmental issues, enhancing cyber security and building data privacy.
During a panel discussion, Prof Linda Doyle, the Dean of Research in Trinity, explained that "people think IoT [Internet of Things] is a small thing but it's not". She continued by saying Irish cities have a "fantastic ecosystem" but that Enable will help citizens "slice through that".
Doyle was also quick to point out the learning potential of Enable. "It is important that the researchers who are doing this top research are teaching students too", she said.
"Sometimes I think that gets missed", she said. "The extra things you get from projects like this."