Trinity Hall will get a new 300-bed student accommodation complex, and a new Law School will be built, as part of a €100 million investment by the European Investment Bank in four capital projects in Trinity.
The news was announced today, after a visit to Trinity by the Vice-President of the European Investment Bank, Andrew McDowell.
Other projects that will receive funding from the bank include the College's landmark Engineering, Energy and Emerging Technologies (E3) Institute and the refurbishment of the Arts Block.
ADVERTISEMENT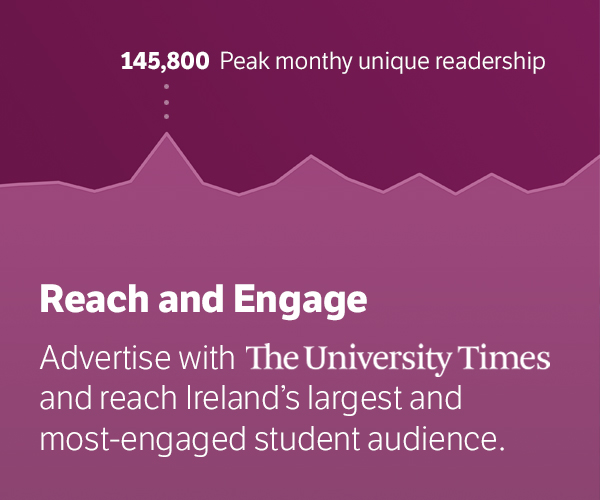 In a press statement, McDowell said: "New investment is crucial to continually strengthen research, educational excellence and world-class innovation, as well as provide students with skills for the 21st century."
"The impact of visionary investment can be seen here at Trinity College, the largest university beneficiary of European Investment Bank support in Ireland, where we have provided more than €245 million for new investment over the last decade", he said.
Provost Patrick Prendergast said the European Investment Bank's funding "has been crucial in strengthening our research and education facilities. Their support combined with important philanthropic fundraising are essential in building a better university for the benefit of all".
The development of the E3 project in Trinity includes the construction of the Learning Foundry, a teaching facility based on Trinity's campus that will house 1,800 Stem students and will be shared between the Schools of Computer Science and Statistics, Engineering, and Natural Sciences. E3 will spell an increase of 50 per cent in Stem places over a 10-year period.
The proposed student accommodation at Trinity Hall is in addition to the student residence currently under construction at the Printing House Square development on Pearse St, which will provide accommodation for 250 students, as well as a student health centre, disability service centre and sports facilities.
The construction of the new accommodation in Trinity Hall comes amid a severe housing crisis in Dublin. This year, the Union of Students in Ireland (USI) announced it would be joining the national rally for housing, Raise the Roof, instead of hosting its annual pre-budget march for fees. Over 3,000 students took to Dublin's streets as part of the rally.
Earlier this year, The University Times revealed the concerns of members of staff who worked in the Arts Block. Staff described the decades-old building as "seriously overcrowded" and "inadequate".
The European Investment Bank is the long-term lending institution of the EU and provides loans to projects which make a significant contribution to growth and employment in Europe. Trinity will use the 30-year loan alongside other sources of funding.
In May, the Naughton family made the single largest private philanthropic donation in the history of the state to the new E3 project, donating €25 million. An additional €15 million is being made available by the Department of Education and Skills, which will be provided through the Higher Education Authority (HEA).