Applications to Trinity from Northern Ireland have dropped by around 20 per cent this year as a result of uncertainty surrounding Brexit, according to Provost Patrick Prendergast.
This drop is on top of a 20 per cent decrease in applications from Northern Irish students last year.
Speaking at the Scholars' Dinner yesterday, Prendergast expressed concerns about Brexit and how it affects Trinity's relationship with the UK calling it a "highly regrettable situation".
ADVERTISEMENT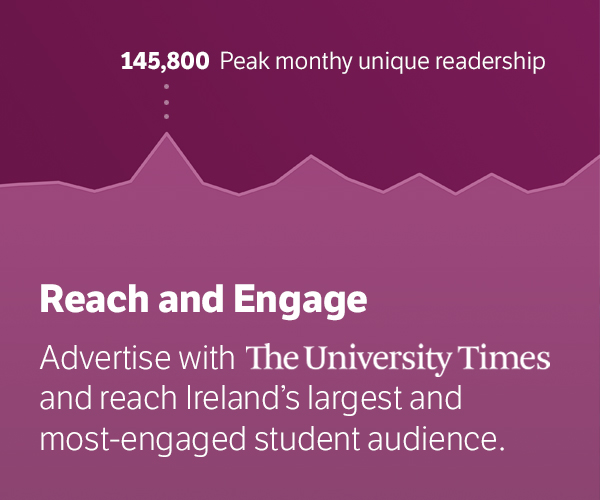 Now is, according to Prendergast, "a Golden Age for academic research collaborations".
He said that "Irish and UK researchers enjoy almost 1,000 collaborations under the EU's Horizon 2020 programme, far more than Ireland has with any other country in the EU".
He believes, however, that this "Golden Age", will be thwarted if "any souring of relations between the UK and Ireland" occurs.
"Universities", he said, "don't operate in isolation and they never did… politics has [sic] always affected academia".
In November 2018, Trinity published an open letter in the UK's Financial Times expressing regret at the potential damage to Irish universities that Brexit could bring, particularly the possibility of a hard border on the island of Ireland.
The letter stated that "education and culture are perhaps the most important of all 'goods and services' that a frictionless border enables".
In January of this year, the government announced that UK students who wish to study in Ireland next year will continue to pay the current EU fee rate. Students from the North feared that, on the UK's departure from the EU, they would be classed as non-EU students. This would require them to pay a minimum of €18,000 per year, instead of the €3000 that EU students pay.
Minister for Education Joe McHugh said at the time that "it is vital that both Ireland and the UK continue to build on the strong and valuable cooperation which currently exists".
Trinity has introduced initiatives to attract more students from Northern Ireland since before the UK voted to leave the EU in June 2016. Northern Irish students often struggled to obtain places on high-points courses in the Ireland due to the conversion system of A-Level grades to CAO points.
In 2013, two separate feasibility studies were launched for students in the Republic of Ireland and the North. Students from Northern Ireland who apply Trinity through this scheme are considered for admission based on three A-Levels, their exam performance relative to the rest of their school, and a personal statement.
Normally, Northern Irish students are required to have four A-Levels to be eligible for admission to Irish universities, but only 12 per cent of students in the North sit four A-Levels. Before 2015, the maximum number of CAO points that a student could obtain under this conversion system was 450.
In 2015, this system was revised by the Irish Universities Association (IUA), allowing up to 30 additional points per grade band.
In November 2018, the study was extended to increase applications from Northern Ireland for a fifth year.