Trinity received an income of €13 million from its student accommodation in 2018, a 33 per cent increase from 2014.
The Irish Independent today reports that College made a profit of €10.9 million from student accommodation last year, bringing in €13 million while spending €2.1 million on maintenance and refurbishment costs.
Student accommodation has been the focus of much media attention in recent weeks, with every university in the country raising accommodation costs in the midst of a worsening student accommodation crisis.
ADVERTISEMENT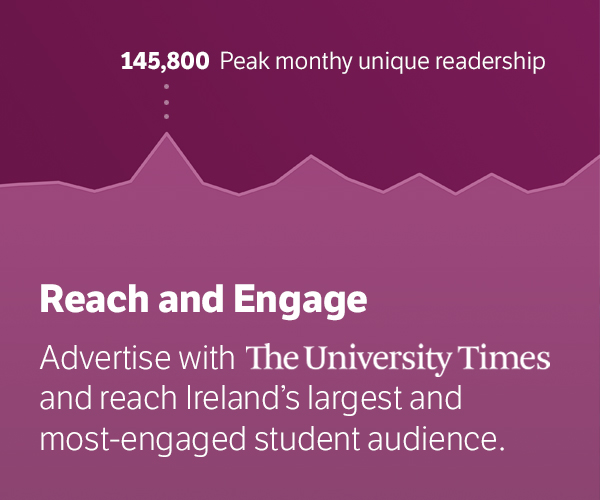 Last week, The University Times revealed that less than seven per cent of purpose-built student accommodation created in Dublin since 2016 is available for less than €840 per month.
In Trinity, the cost of a room in Goldsmith Hall went up by €389 between last year and this year.
A statement from the College said it seeks to provide students with "high-quality, safe and affordable accommodation" and that price rises "reflect the cost of upkeep and the expense of providing utilities".
In recent days, universities have been criticised for a "cynical attempt" to bypass new legislation that designates student accommodation as rent pressure zones and imposes a rent cap of four per cent annually on the accommodation.
In June, the Irish Times reported that the Irish Universities Association (IUA) had lobbied unsuccessfully for an exemption to the legislation.
But the universities managed to hike their prices before the legislation came into effect, leaving politicians questioning housing minister Eoghan Murphy about why the government didn't ensure the regulations were in place in time for this year.
Murphy was accused of "incompetence" by Fianna Fáil housing spokesperson Darragh O'Brien, while Labour's Jan O'Sullivan said the legislation was rushed through the summer break in order to protect students for the coming year.
"If that is not the case", O'Sullivan said, "there is a serious failure on the minister's part".
A spokesperson for Murphy said: "We brought the legislation through the Oireachtas as quickly as possible."
"The new law will take affect the same day that students are offered their places in college through the CAO. Funding for universities is a matter for the Department of Education."
Other Irish universities also profited from student accommodation last year. University College Dublin (UCD) made €27.5 million by renting out student complexes in 2017, an increase of €10.3 million since 2014. Maynooth University also received €5.2 million from renting to students in 2018.
University College Cork's (UCC) accommodation management company made a €7.5 million profit in 2017 – a rise of €2.8 million on its 2014 profit.
This follows news that UCC will increase its accommodation fees by 11.5 per cent for the coming academic year.
UCC students have also been hit by increases to the university's capitation fee, with the charge set to rise by more than 50 per cent in the next four years.
In June, a small group of UCC students protested outside the office of the college's president Patrick O'Shea to protest the capitation fee increase. The students demanded a referendum.