Trinity's new Technology and Enterprise Campus (TTEC), the development of which will cost €1 billion, could be renamed this year.
In response to questions posed about the name of the project by The University Times, Thomas Deane, a Trinity media relations officer, said in an email statement: "Over the last two years, as plans for its development have been considered, different naming conventions for the project have been used."
He added: "A more formal process to consider the name and the naming convention of the site is about to commence, with an outcome anticipated during the current academic year."
ADVERTISEMENT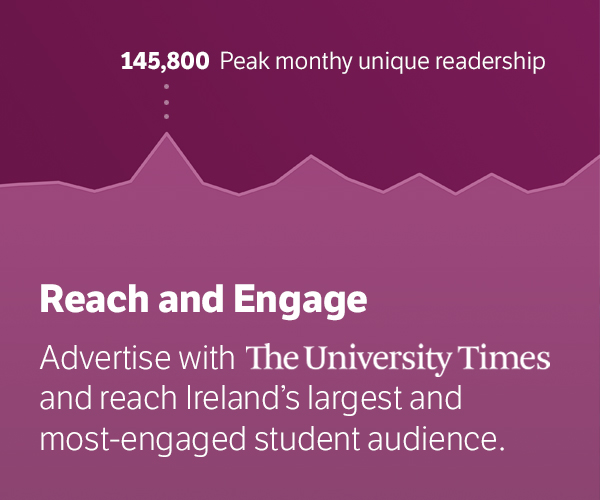 While it is still unclear exactly what the TTEC site will look like, it is likely to house a combination of new institutes and innovation centres, research space and student accommodation.
TTEC will be located in Dublin's "silicon docks" at Grand Canal Dock, alongside international technology companies such as Google and Facebook. It will be modelled on districts in cities like Boston, Toronto, Rotterdam and Barcelona.
It is hoped that TTEC will become a central part of the government's push to make Dublin an internationally competitive centre for innovation and entrepreneurship.
Speaking at the launch of the project last year, Taoiseach Leo Varadkar said: "This is the perfect place to have an innovation district. It's here at the heart of Dublin, surrounded by Ireland's own silicon docks and connected to a world class research and innovation ecosystem."
Provost Patrick Prendergast said that a "new innovation district with a new university campus at its heart is a vital step in enabling Dublin to be ranked in the top 20 global cities for innovation".
"At a time when the availability of talent and innovation drives business and growth globally, we must as a country square up to the challenge and establish the infrastructure necessary to compete internationally", he said.
Speaking to The University Times in 2017, Dr Diarmuid O'Brien, Trinity's Chief Innovation and Enterprise Officer, said that the TTEC project recognised the changing role of universities.
"Universities are now not just places of education, though clearly that remains a priority for the institution", he said. "But they're also expected to act as these kind of catalysts for economic and social impact for cities and for regions."
"There is real urban regeneration project. Not a great part of the city can be made into a wonderful part of the city", he added.
Plans for the campus, seen by The University Times in 2017, showed that some important fixtures of the main campus, such as the ADAPT centre, Connect and the Advanced Materials and BioEngineering Research (AMBER) research centres, could move at least some of their activities down to the new campus.
Earlier this year, The University Times reported that the School of Nursing and Midwifery could move to TTEC to address the "critical" issue of space in its current building on D'Olier St.
Trinity's School of Creative Arts – which was found to require "urgent" changes in a report earlier this year – may also relocate to TTEC.
In April, Head of the Department of Film Studies Dr Ruth Barton told The University Times that the move was "very, very likely". However, she said that College has not made creative arts staff aware of its plans for the school, and any potential move is "really quite far down the line".