Graduate Students' Union (GSU) President Gisele Scanlon will run in the upcoming Seanad by-election.
The master's student and writer today confirmed to this newspaper that she will contest the empty seat.
The by-election was triggered after Ivana Bacik won the Dublin Bay South by-election, trading her Seanad seat for a place in government opposition.
ADVERTISEMENT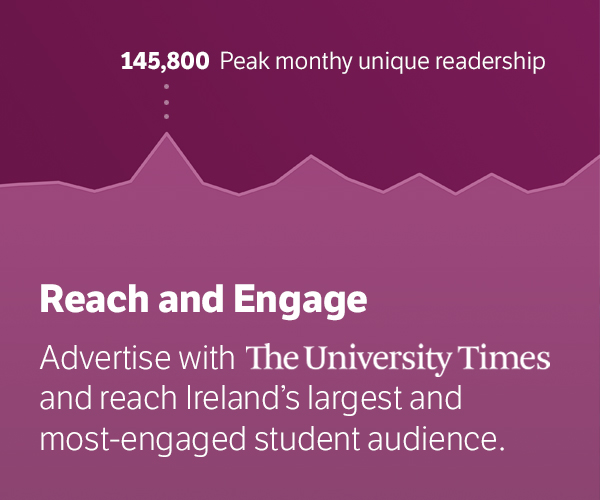 Alongside Scanlon, contenders for the seat include former rugby international Hugo MacNeill, Social Democrats councillor Carly Bailey and former army captain Tom Clonan.
Clonan has run for the Seanad elections twice – in 2016 and 2020 – but never managed to secure a seat. MacNeill ran unsuccessfully in 2020.
Scanlon recently began her second term as president of the GSU.
Last year, her presidency was riddled with controversy, including difficulties running class representative elections, a public spat with the TCD PhD Workers' Rights Group – a lobby group in Trinity – over a survey it ran with the union, as well as attempts to separate from Trinity College Dublin Students' Union and two EGMs mired in controversy.
The controversies culminated in April with a petition to remove her as president. The petition reached the requisite 60 signatures to trigger a vote.
At hustings during her second presidential campaign, Scanlon claimed that impeachment proceedings cannot go forward until the union's Board discusses findings of an investigation into an April EGM of the union. However, there is no constitutional basis for this claim.
A vote on the president's impeachment is still yet to be held.
This is Scanlon's third year as a GSU sabbatical officer. She also served as vice president two years ago.
This year's presidential race revolved primarily around scrutiny and criticism of Scanlon's presidency this year, with debates about constitutional breaches and her possible impeachment dominating the hustings.
She once again ran on a platform centred on her "I CARE" (Innovation, Community, Accessibility, Research and Enterprise) mantra.
She zeroed in on local issues as her main achievements thus far: from getting free hot water in the 1937 Reading Room to ensuring that postgraduate students have access to the TriniScreen programme. She also pointed to the postgraduate students working as supervisors in the student spaces as evidence of her bringing jobs on to campus.