Trinity's campus will re-open to the public this Friday, October 22nd, after 18 months of restricted access.
Social distancing is to be scrapped in College from that date.
In an email to staff and students, John Coman, the secretary to the College and Interim Chief Operating Officer Orla Cunningham said: "We can confirm that as planned, we are removing the rules around social distancing in indoor spaces from this Friday and learning spaces will operate at full capacity for the second half of semester 1 (i.e. after Reading Week). Timetables were issued earlier this week reflecting these changes."
ADVERTISEMENT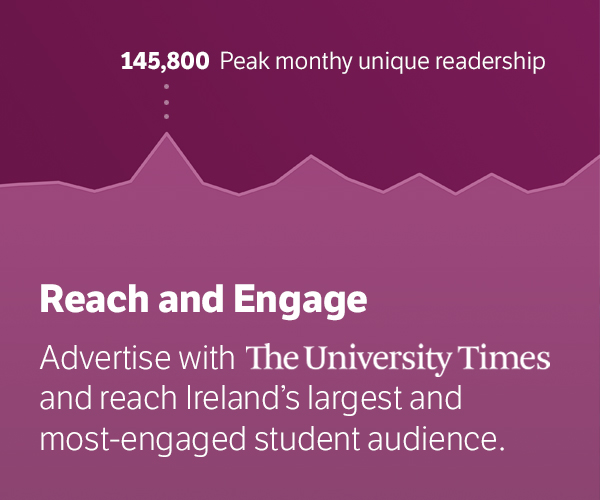 Trinity's Living With COVID oversight group met this morning to discuss the effects on Trinity of the government announcement about easing of restrictions.
Coman and Cunningham's email said: "Our campus will reopen to the public this Friday, 22 October. The additional security measures we have become used to at the entrance gates will be removed over the coming weeks. Buildings currently on swipe access only will be restored to pre-pandemic access to allow free circulation of students and staff."
"Visitors to buildings for college activity will need to be managed to ensure contact tracing is possible and further guidance will be issued when logistics are finalised."
Social distancing will no longer be implemented in Trinity's libraries, apart from the 1937 reading room "at the request" of the Graduate Students' Union (GSU). "Work to reinstate around 2,300 seats is starting today, bringing the Library back to full capacity in time for Reading Week and the busy assessment period."
Proof of vaccination will still be required to eat indoors in the Buttery in line with government rules.
Coman and Cunningham added: "All event proposals still require a full Event Management Plan to be submitted to Trinity Enquiries with sufficient notice but we will be looking to simplify this process in the coming weeks."
"Please remember to wear face coverings indoors at all teaching and learning events, in all the Libraries, dedicated research space and in internal public areas on campus. Face coverings must also be worn in shared office spaces when moving around."
Minister for Higher Education Simon Harris confirmed this morning that colleges will not be requiring proof of vaccination for lectures.
Responding to a question from The University Times about whether vaccination certificates could be used for lectures as they are used for restaurants, Harris said: "We've decided no, in relation to that. That's the public health advice that we followed."