Trinity College Dublin Students' Union (TCDSU) has warned of "extreme backlash" from students if timetables are not changed after reading week, when social distancing in College is scrapped.
The union said in an open letter that it has recently learned that "there is no plan to re-timetable for the second half of the semester", meaning that "little will change in the way of students' current experience". This would be in contradiction with the Provost's promise to increase in-person teaching significantly after reading week as part of College's "two-phase approach".
The letter asked schools to commit to "maximised in-person teaching for all students" and added that "if this is not currently the plan … you have four weeks to do this, it is not too late to act".
ADVERTISEMENT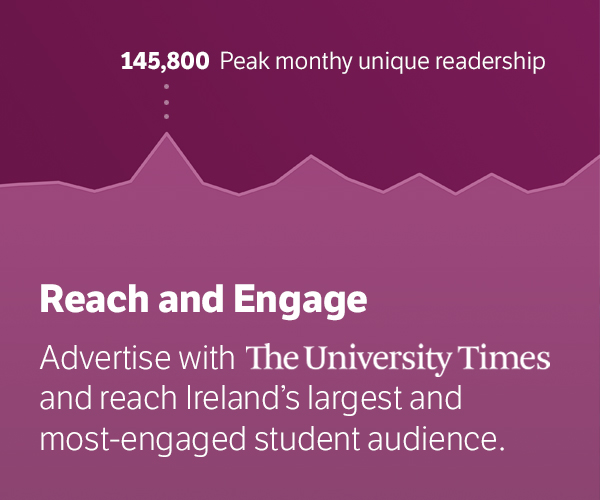 "Until now, TCDSU have worked within the parameters set by College, we have been solution focused by identifying and individually addressing problem areas. Expectations have been building considerably as students have been asked to 'hang tight' until Reading Week. We strongly believe that by November 1st, only classes over 500 and those that have always been taught online for pedagogical reasons should be online."
"Our students have been patient", the letter continued. "We were the first University to close and will be the last to reopen. If teaching does not look significantly different by November 1st, we anticipate extreme backlash from students, parents, government and media & we will be joining them. As far as students are concerned, the whole country will be open, all other Universities will be open, and the College has had months to plan for this."
In a press statement, TCDSU Communications and Marketing Officer Aoife Cronin said: "Our job at TCDSU is to represent the student perspective, and in this instance it appears that students would be in favour of re-timetabling for the second half of the semester."
"We have now published this as an open letter, so that students can show their support for maximised in-person teaching."
In a statement to The University Times following the publication of the letter, Trinity's Director of Public Affairs and Communications Tom Molloy said: "Trinity will definitely be using all teaching and learning spaces at full capacity with no social distancing after reading week. This will also apply to the library."
Yesterday, TCDSU announced it would lobby for more non-traditional forms of assessment.
In an email statement to The University Times, TCDSU Education Officer Bev Genockey said: "TCDSU has, and will continue to, lobby for the introduction of more non-traditional forms of assessment such as take home and open book exams, and to retain the positives that have arisen from changes in assessment over the past 18 months or so."
"We are hopeful that this recent communication from Trinity about assessment does not result in a full scale return to in-person exams, but rather that in-person or RDS-style exams will only be undertaken in instances where they make the most sense, or where other assessment forms are impractical."
"This week, TCDSU asked for clarification on what assessments will look like this semester, given that students prepare for different forms of assessment in different ways, and it is important that this be communicated to students as early in the semester as possible", she added.
Some students will have in-person exams this semester, College confirmed yesterday, with sittings likely to return to the RDS in some form.
Individual schools will decide whether to hold exams in person or online.
Genockey said: "We have been told that clarification will be given to students directly within the next few days from their module co-ordinators and schools about what assessments in each school will comprise."
Update: 09:07pm, October 1st, 2021
This article has been updated to include a statement from Trinity's Director of Public Affairs and Communications.