Trinity's branch of the Irish Federation of University Teachers (IFUT) has warned that sustained pressure on teaching staff will continue if the planned rise in student numbers is not accompanied by the recruitment of more lecturers.
The University Times reported last week that student numbers in College are set to top 20,000 for the first time next year, in line with Trinity's revised strategic plan.
But Trinity IFUT Chair John Walsh has said that "the system is currently at breaking point" and that teaching and learning standards "cannot be maintained indefinitely without investment in staffing".
ADVERTISEMENT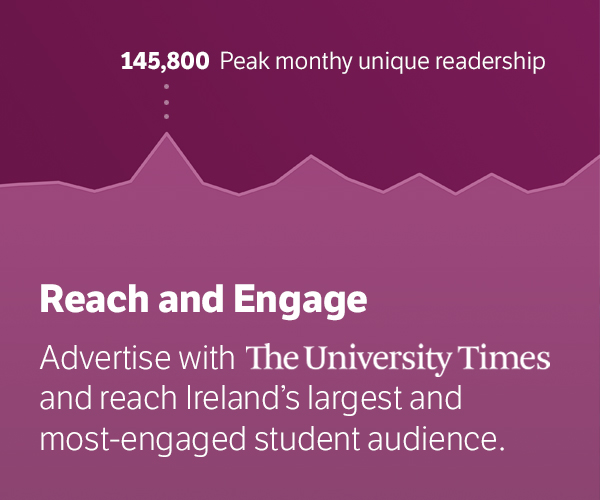 In an email statement to this newspaper, Walsh said: "Increasing participation in higher education is the dominant trend of the last fifty years and widening participation to traditionally under-represented groups has, rightly, become a higher priority. Yet Trinity cannot simply continue to increase participation without much greater investment in academic and professional staff."
"A decade of austerity, recruitment embargoes and most recently the crisis of the pandemic has placed unsustainable pressure on staff and threatens quality in teaching and learning", Walsh said. "The system is currently at breaking point and the reality is that high quality in teaching and learning cannot be maintained indefinitely without investment in staffing."
"Many schools are understaffed, while the level of administrative work imposed on academic staff has escalated dramatically, diverting time from teaching and learning and research. The College's approach to professional staff recruitment, retention and promotion over the last ten years has been catastrophic and means that many academic schools and centres are not properly supported."
Over 40 per cent of Trinity staff are on fixed-term contracts, including a quarter of core funded staff and almost a quarter of all staff on academic grades. There has been a 40 per cent increase in the proportion of senior managers between 2016 and 2020, Walsh said.
He added: "Precarious working has become endemic in recent years and casualisation has increased dramatically, with the casual payroll increasing by 22 per cent between 2015 and 2019. These trends are toxic for individual staff and undermine effective planning for teaching and learning."
Confidential documents presented to College Board earlier this month, obtained by this newspaper, show that student numbers are forecast to reach 20,067 in 2022. There were 18,871 registered students in Trinity this year.
The increase, which is the second largest in seven years, is also expected to see academic fee income rise from €164.9 million this year to €170.5 million.
Provost Linda Doyle's "Imagine Trinity" election manifesto from earlier this year predicts student numbers will grow "to around 21,000 students".
In the manifesto, Doyle predicted that achieving and maintaining a 16:1 student–staff ratio would require an additional investment of €40 million per year and that a 12:1 ratio would cost over €88 million annually.
Student–staff ratios are one of several factors considered in international university rankings and have become increasingly contentious within Trinity. Doyle's predecessor, Dr Patrick Prendergast, warned several times towards the end of his term that Trinity may have to reduce the number of students it admits if the College is to arrest major slides in rankings.