Student numbers in Trinity are projected to rise by over six per cent next year, topping the 20,000 mark for the first time, The University Times has learned.
Confidential documents presented to College Board last week and obtained by this newspaper show that student numbers are forecast to reach 20,067 in 2022.
There were 18,871 registered students in Trinity this year.
ADVERTISEMENT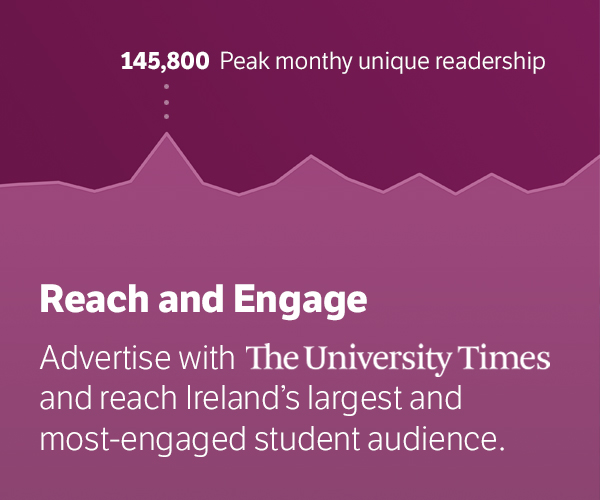 The increase, which is the second largest in seven years, is also expected to see academic fee income rise from €164.9 million in FY21 to €170.5 million.
Provost Linda Doyle's "Imagine Trinity" election manifesto from earlier this year predicts student numbers will grow "to around 21,000 students".
In the manifesto, Doyle predicted that achieving and maintaining a 16:1 student–staff ratio would require an additional investment of €40 million per year and that a 12:1 ratio would cost over €88 million annually.
Student–staff ratios are one of several factors considered in international university rankings and have become increasingly contentious within Trinity. Doyle's predecessor, Dr Patrick Prendergast, warned several times towards the end of his term that Trinity may have to reduce the number of students it admits if the College is to arrest major slides in rankings.
Doyle's manifesto said that the figures "do not account for costs of the space needed, nor costs of any extra other professional or technical staff that will need to be employed as academic staff numbers increase".
Instead of committing to this spending, Doyle promised to "work to ring fence a €10 million fund per annum and to increase this over time as our financial position improves".
The strategy aims to target faculties and schools with particularly poor staff to student ratios. Doyle's manifesto lists Business, Creative Arts and Social Sciences and Philosophy as the schools with highest ratios at 32, 31 and 31 staff per student respectively based on 2017/18 data.
Doyle did not respond to a request for comment from The University Times on the issue of student numbers by the time of publication.
Student numbers in Trinity have risen steadily over the past decade, from 15,805 in 2015 to nearly 19,000 this year.
The budget forecasts a net deficit of €11.8 million in 2022. The documents indicate that Trinity is steadily recovering from the financial blow dealt by the pandemic last year, with strong rebounds in student numbers and partial recovery of pre-pandemic commercial income.
The budget predicts that College will return to "financial sustainability" by 2023. A balanced budget would only have been possible if austerity measures implemented last year, such as a recruitment freeze, were continued, the documents said.
However, Chief Financial Officer Peter Reynolds outlined in the documents that "the fact remains … that we continue to operate with insufficient funding from the state which puts enormous pressure on the operating model of the university".
College is expecting an income of €437.1 million next year, against projected expenditure of €420.7 million. Interest, tax and depreciation will bring the net deficit to €11.8 million.
The documents note: "A financial breakeven budget would only have been possible with continuation of [the] prior year's austerity measures which would have [an] impact on quality and delivery of strategic objectives."
---
Finn O'Gorman also contributed reporting to this piece.