Trinity is forecasting a net deficit of €11.8 million in 2022, The University Times has learned, with College's top decision makers being told that a return to a balanced budget this year would have compromised the quality and delivery of its strategic objectives.
Confidential documents circulated to members of College Board last week, which were obtained by this newspaper, indicate that Trinity is steadily recovering from the financial blow dealt by the pandemic last year, with strong rebounds in student numbers and partial recovery of pre-pandemic commercial income.
The budget predicts that College will return to "financial sustainability" by 2023. A balanced budget would only have been possible if austerity measures implemented last year, such as a recruitment freeze, were continued, the documents said.
ADVERTISEMENT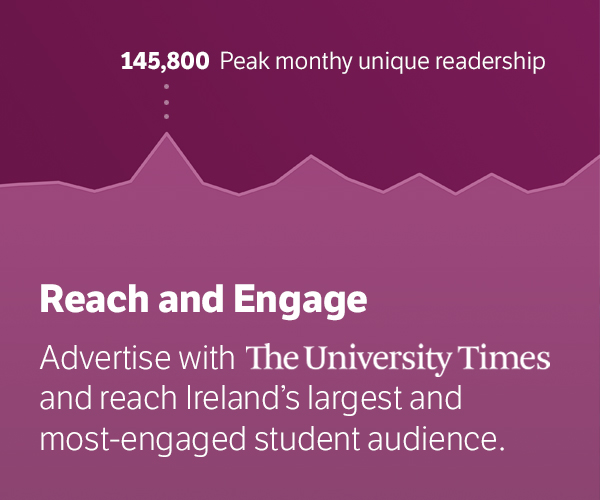 However, Chief Financial Officer Peter Reynolds outlined in the documents that "the fact remains … that we continue to operate with insufficient funding from the state which puts enormous pressure on the operating model of the university".
College is expecting an income of €437.1 million next year, against projected expenditure of €420.7 million. Interest, tax and depreciation will bring the net deficit to €11.8 million.
The documents note: "A financial breakeven budget would only have been possible with continuation of [the] prior year's austerity measures which would have [an] impact on quality and delivery of strategic objectives."
Trinity's projected cash flow for the year is €61 million less than 2021, due to a significant ramping up of spending on capital projects and investing donations.
College is due to spend €27 million on the E3 Learning Foundry next year, the construction of which commenced this year. Some €13 million will be spent on the Rubrics refurbishment, as well as €13 million on the Old Library redevelopment. Some €8 million will be spent on Printing House Square, College's newest student accommodation which has been dogged by delays since 2019.
It is forecasted that the Commercial Revenue Unit will make a net profit of €16.6 million. These figures, the documents said, represent a "partial recovery" for the unit from the pandemic – the projected €16.6 million is an increase from €5.6 million last year, "but will still be €11.4m below FY19 pre-COVID contribution level of €27.9 million".
The Commercial Revenue Unit identifies and develops income streams for College such as the Book of Kells exhibition. The documents said that a full return to financial stability is partly dependent on the post-pandemic recovery of commercial revenue streams.
Academic fees are predicted to make up €170.5 million of Trinity's income next year, based on a forecasted increase in student numbers to 20,067. This represents an increase from €164.9 million in fee income this year. Fees comprise 42 per cent of College's income, according to the documents.
It is expected that the state will give €59.1 million to Trinity next year.
Research grants and contracts will make up €106.3 million, with investment income expected to total €6.4 million. Donations and endowments are predicted to make up €23.2 million of Trinity's funding.
Trinity declined to comment to The University Times about the budget due to the confidential nature of Board discussions.