Trinity College Dublin Students' Union (TCDSU) and the Graduate Students' Union (GSU) have both said they will lobby for the retention of four student representatives on College Board, after the publication of a bill which will limit the number of students on university governing bodies to two.
The controversial Higher Education Authority Bill, which was published on Friday, amounts to the most significant shake-up of the third level sector in 50 years. If the bill becomes law, colleges will have to adhere to designated "frameworks" in order to secure their funding, and the composition of their decision-making bodies will have more state-appointed members.
The bill also requires that all college boards have 17 members, including two student representatives. College Board, Trinity's most senior decision making body, has four student members – the TCDSU president, education officer and welfare officer, and the GSU president.
ADVERTISEMENT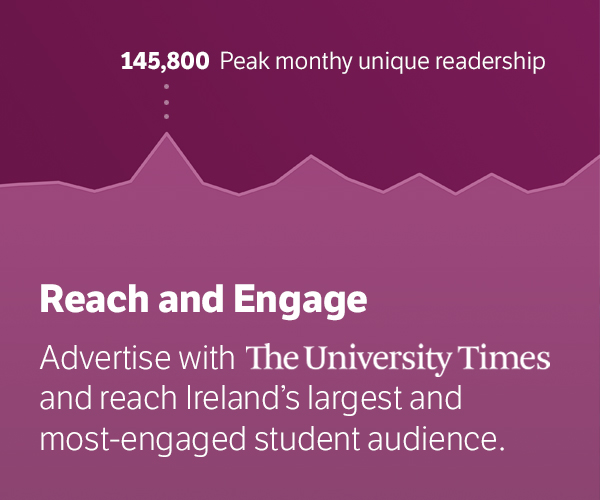 Trinity has been given special recognition in the bill due to the legal status of its governance system – in addition to the 17 members, Board will be able to appoint a number of Fellows, as long as Fellows do not comprise more than 40 per cent of the total Board.
TCDSU has said it will lobby for two of the external members, who are appointed by Board, to be elected student representatives.
In an email statement to The University Times, TCDSU President Leah Keogh said: "We're incredibly disappointed to see the Bill proceed with a recommendation of just two student representatives, a 50% cut, despite fighting hard to protect our student representation at College level, with the appreciated support of College Board."
"Protecting student representation on College Board will continue to be our focus", Keogh continued. "We are working to achieve a commitment from Board that some of our five external members (appointed by the Board) will include elected student representatives, to ensure a proportionate and substantive voice from the key stakeholders of the College."
"In fact, if there were no students, there would be no College and no Board to govern it."
GSU President Gisèle Scanlon told this newspaper that the bill was "short-sighted and reactionary". It will, she said, "lead to a loss of student representation in the university sector and will reduce the capacity of universities to offer Ireland's young people the opportunity to contribute to discussions
"It undermines our capacity to support students in these most troubled economic times and to dilute student representation, which has a long history within Trinity of confronting the challenges that students face and will continue to face into the future."
"We will fight this at the Graduate Students' Union alongside the Students' Union and insist that the four student seats which are currently on the Board remain safe", Scanlon added. "A student can never have enough representation and I will continue to fight against these cuts on my watch."