Agus Éire ag cur fearadh na fáilte roimh theifigh na hÚcráine – an rud ceart cóir – tá bean Pacastánach amháin agus a clann sa chás uafásach arís go mbagrófar díbirt orthu. Tá sean-Aontas na Mac Léinn s'aici tagtha le chéile chun tacaíocht a thabhairt di. Níl amhlaidh déanta ag a alma mater.
Trí bliana ó shin, chuidigh Aontas na Mac Léinn Ollscoil Chathair Baile Átha Cliath chun an t-ordú díbeartha in éadan Mehwish Saqib a chuir ar neamhní, ag tabhairt an cheart di fanacht in Éirinn go dtí an bhliain 2022. Bhí Saqib, atá ina cónaí i soláthar díreach lena clann, ag déanamh staidéar sa choláiste faoin scéim 'University of Sanctuary.' Bhain sí a céim amach san Oideachas Luath-Óige ó shin ach níl an ceart aici obair in Éirinn.
Tá Saqib ina cónaí in Éirinn lena clann le sé bliana go leith: rugadh a mac is óige anseo. Tá saol cruthaithe aici anseo faoi na cásanna is neamhfhabhraí, ag díriú ar a cuid paisean agus ag iarraidh cuir le sochaí na hÉireann. Chuidigh DCU léi é sin a dhéanamh – ach ní mór dó leanúint ar aghaidh ag tabhairt tacaíochta di.
ADVERTISEMENT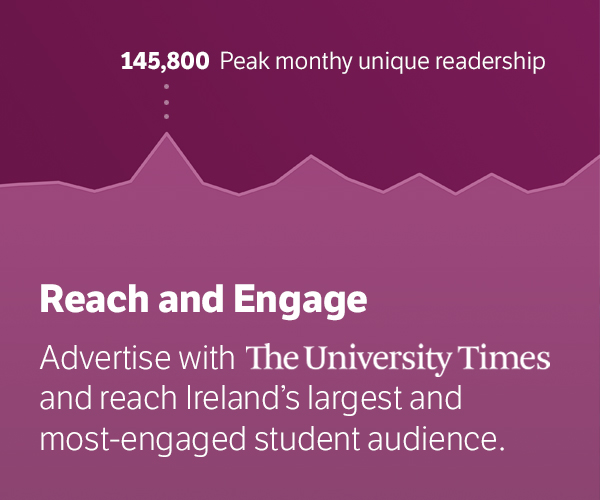 Ar bhonn praiticiúil, tá daoine cosúil le Saqib luachmhar agus an roinn leanaí ag teacht amach as géarchéim maidir le ganntanais foirne. Ach ar bhonn moráltachta, is céimí den scoth í Saqib – is éacht ollmhór é céim a bhaint amach agus tú ina chónaí i soláthar díreach le triúr leanaí óg. Is tionscnamh den scoth í an scéim 'University of Sanctuary,' agus ba cheart aitheantas a thabhairt do choláistí as an scéim a chur ar fáil, ach ní thig leo céimithe, nach bhfuil an ceart uathoibríoch acu a bheith ag obair nó fiú le bheith ina gcónaí in Éirinn, a fhágáil san fhaopach.
Dúirt an Bord Eagarthóireachta seo cheana nach mór seasamh le céimithe in amanna deacra chomh maith le hamanna deasa. Ba cheart do DCU claí le gníomh a mac léinn féin agus stocaireacht a dhéanamh ar chomharba Flanagan, Helen McEntee, an t-ordú cruálach seo a chur ar ceal.