Provost Linda Doyle has opted not to move forward with a proposed fee hike for non-EU students and postgraduates, after a narrow majority of College Board members voted in favour of the increases.
Board was today asked to approve a 2.33 per cent increase to fees from the 2023/24 academic year, for so-called "multi-annual students" – those who are in College for more than a year and are not eligible for free fees.
Fees will, however, be frozen for the 2022/23 academic year.
ADVERTISEMENT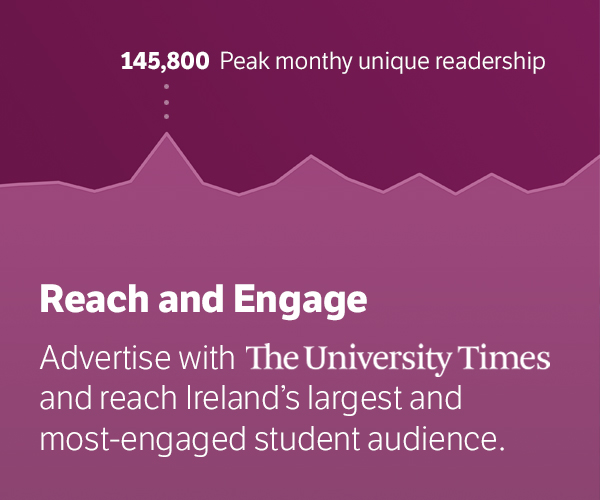 After a lengthy discussion on the matter, Doyle called a vote, which saw 10 members declare their support for the increases with nine voting against. Doyle decided not to take this as consensus and the matter will be revisited at a future Board meeting.
Board decisions are typically made by consensus, not by vote.
The hike is being justified by fears of the current high level of inflation persisting into the future.
The 2.33 per cent hike was one of six options which were considered by Trinity's Finance Committee and Executive Officers as well as College's Planning Group – a decision-making body made up of Trinity's most senior officers, which operates outside the structures of Board and Council.
Confidential documents circulated among Board members ahead of this morning's meeting, obtained by this newspaper, say that the option to raise fees by 2.33 per cent was endorsed by Finance, Planning Group and the Executive Officers.
Other proposals included an annual increase of three per cent "across all cohorts", including for the 2022/23 academic year, or a fee freeze for 2022/23 with increases starting the year after.
Trinity College Dublin Students' Union (TCDSU) and the Graduate Students' Union (GSU) put forward a proposal for a five-year fee freeze.
#StudentsNotCashCows pic.twitter.com/WD2y9fnPgs

— Leah Keogh – Text TCD to 50808 (@TCDSU_President) March 23, 2022

The documents said that the "current high inflation environment requires a proviso in the event of [a] sustained level of high inflation".
Students secured a fee certainty agreement from College in the wake of the Take Back Trinity protests. Prior to 2018, fees were set on an annual basis "in line with market and economic conditions at the time".
College consulted with stakeholders, including student representatives, last year to discuss the prospect of a new fee certainty agreement. An initial proposal linking fee rates to inflation was approved by Planning Group and College's Emergency Financial Management Group.
The documents said: "The principle of providing certainty to students on the fee levels payable for the duration of their courses arose at the behest of the student body and their representatives in 2018."
Fee certainty "allows returning students to plan/budget for their fees in advance and also supports the overall strategic financial planning process and allows the university to plan investment in resources and thus maintain the quality of its services".
"In the challenging post-pandemic and inflationary environment, this is particularly beneficial and the university is committed to providing 'fee certainty' for the foreseeable future."
TCDSU said in a statement today: "As long as College continues to dip into the student pocket, the Government will continue to underfund them."
"Students deserve to know how their money is being spent. The current model of regularly increasing fees has yet to improve the quality of the student experience", the statement said. "Irish students already pay the highest fees in the European Union, with their non-EU counterparts paying up to 10 times this amount for the same quality of education and under resourced services, all of this on top of some of the highest rents in the world."
A small number of students, led by independent lobby group Students4Change, protested the proposed increases at the Business School this morning, where Board met.
View this post on Instagram

In a statement to this newspaper, GSU President Gisèle Scanlon said: "The four student representatives alongside other members dissented and echoed the sentiment of both undergraduate and postgraduate students."
She added that the outcome of today's meeting was a testimony to the importance of having four student representatives on Board. Proposed legislation would see this cut in half.
Scanlon added: "Core funding to Universities has gone down over the past decade and socially it's important that we seek a different model instead to fee hikes which target the most vulnerable. We need to insist that the government finds extra money for higher education for core funding. It's still a privilege to go to university in Ireland and we have a lot of work still to do in making sure that there's access to education for everyone."