Ukrainian students coming to Ireland will be given European fee status and give access to grants generally not available to citizens of non-EU countries, Minister for Higher Education Simon Harris has said.
Irish students forced to leave Ukraine will be able to continue their studies in Ireland. In a tweet, Harris said his department would "work tirelessly" to support all students affected by Russia's invasion of the country.
Ukrainian students in the middle of degrees will similarly be facilitated, with English-language supports to be made available for those who need them.
ADVERTISEMENT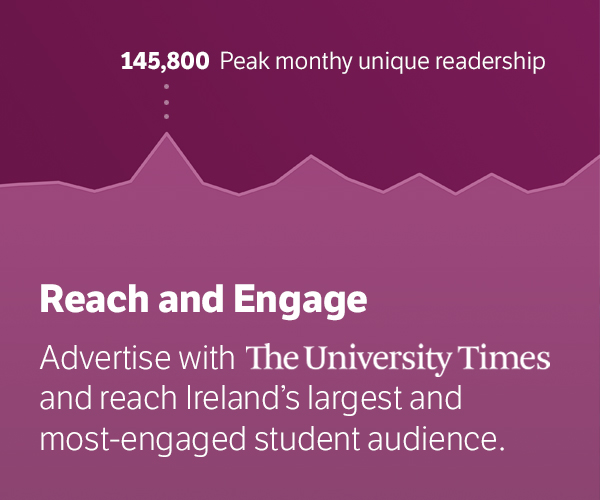 In a video posted to Twitter, Harris said the government will work "with all of [the] universities to make sure their studies can continue".
Harris also said he would ensure that Ukrainian qualifications would be accepted within the Irish system.
"We will make sure their qualifications and skill sets can align with the Irish system as well," he said, adding that a "personalised assessment" is being developed for incoming Ukrainians.
The department will "do everything humanly possible to support the people of Ukraine," Harris added.
We #StandWithUrkaine -here's an overview of the actions we are working on in the @DeptofFHed & across the further & higher education sectors to help pic.twitter.com/CHbEiUTlAa

— Simon Harris TD (@SimonHarrisTD) March 9, 2022
Trinity's front facade was last week lit up in the Ukrainian colours in solidarity with those affected by what Provost Linda Doyle has called a "brutal invasion".
In an email to staff and students last Wednesday, Doyle and Vice President for Global Engagement Emma Stokes said that some 18 Trinity students are currently in Russia and arrangements are being made for those who wish to leave.
Trinity is taking a "whole-College approach" to assist those affected by the invasion, involving multiple units including Academic Registry, the Student Counselling Service and the Senior Tutor's Office.
College will also "evaluate our existing partnerships with academic institutions in Russia".
The email said: "We have no students in Ukraine, but we have students from Ukraine in Trinity who have been experiencing incredible anxiety and distress."
All students in Trinity who list Ukraine as their nationality were invited to a meeting with the Vice President for Global Engagement, the International Student Experience manager, the President of Trinity College Dublin Students' Union (TCDSU) and the Pro Senior Tutor.
"During this meeting we discussed the practical supports they require and we are responding to these needs. The Pro Senior Tutor has, in turn, contacted all College tutors that have students in their chambers from impacted countries. A WhatsApp group has also been created to facilitate daily communication with the students."
"Our immediate priority has been our students and staff", it said.
"The Trinity Global team has been holding daily meetings for the 18 students in Russia and assisting with travel arrangements and other support needs for those who are leaving Moscow and St Petersburg. In addition, the Senior Lecturer has been liaising with the academic departments of these students to ensure their academic journey is not adversely impacted by their departure from Russia. We are also liaising with the relevant embassies and the Department of Foreign Affairs and Trade."