The temporary Book of Kells exhibition in New Square is estimated to cost €2.3 million, The University Times has learned.
The space is required to house the Book of Kells exhibition and maintain Trinity's tourist appeal while the Old Library is refurbished.
According to the terms of procurement for the project seen by The University Times, the "temporary pavilion will house an exhibition space, retail space, toilets and back house facilities to support the day-to-day operation of the exhibition and retail space".
ADVERTISEMENT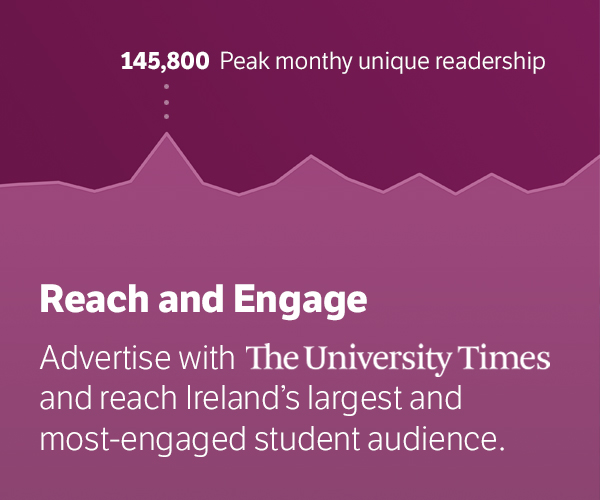 It also says that "it is anticipated that the pavilion will be operational for approximately three years while the Old Library undergoes redevelopment".
In an email statement to The University Times, Trinity Media Relations Officer Catherine O'Mahony said that this "estimated value takes into account any possible extensions, etc, that may be required".
A breakdown of the spending is currently unavailable.
The renovations to the Old Library will cost €103 million, €25 million of which will come from government funding. The development plans include the conservation of the printed books and manuscripts primarily focusing on fire protection and environmental measures, alongside the development of a Research Collections Study Centre and a Virtual Library.
The closure of the Old Library and Book of Kells exhibit is projected to result in €48.6 million in lost revenue.
In January, it was announced that New Square would be used for the temporary exhibition instead of College Park, which had been floated as a possible location.
Last year, student representatives and a number of sports clubs slammed the College Park proposal, saying it would deny full access to campus pitches.
In a press statement when the New Square plan was announced, College Bursar Eleanor Denny said: "We are extremely grateful to everyone in Trinity who helped us arrive at this crucial decision."
"This innovative plan allows us to preserve public access to the Book of Kells, one of Ireland's foremost cultural attractions as well as restoring one of the oldest landmark buildings on campus, the Printing House."
In a press statement, Provost Linda Doyle thanked College stakeholders for input into the proposal, adding that "this choice of location offers the best possible solution for our staff, students and future visitors to College".
In an email to student representatives, Dublin University Central Athletic Club (DUCAC) and sports clubs, Doyle said: "Over the past couple of months, I have been so impressed by the way you have represented the best interests of your clubs … Your engagement and openness allowed us to properly look at our options and take the time to understand what might and might not work for Trinity, rather than make any knee-jerk decisions."
"Because of this we had the time and space to do the feasibility studies we needed, and to get multiple perspectives."