Minister for Higher Education and Research Simon Harris and Minister for Health Stephen Donnelly have today announced an increase in the number of places available to EU students in Irish medical schools of 200 over the next five years.
The agreement will begin from September 2022 with an additional 60 places across universities, increasing to 120 by 2023 and 200 by 2026.
The additional places will be funded by the Department of Further and Higher Education and the Department of Health, with 11 extra places going to NUI Galway (NUIG), the Royal College of Surgeons in Ireland (RSCI), University College Cork (UCC), University College Dublin (UCD) and Trinity College Dublin (TCD) and five extra places allocated to the University of Limerick (UL) for the 2022/23 academic year.
ADVERTISEMENT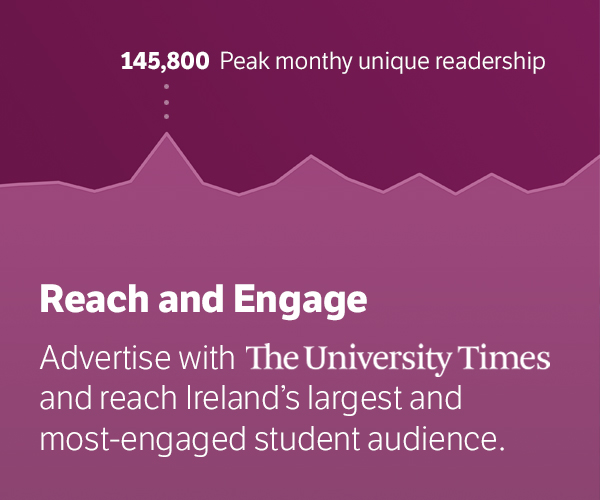 In a press statement released this morning, Harris expressed his hope that the new agreement would "increase the opportunities for students to progress to study medicine in Ireland" and that it would "help us build our talent pipeline".
"It is vital as we expand and reform our third level system that we prioritise the areas where there is the most need and healthcare is one of those", he added.
Speaking on the significance of these plans, Minister Donnelly said: "The creation of these places, allowing for an increase in the number of medical students graduating, is an important step to enable my department and the HSE to plan for the future health workforce".
He added: "By increasing the number of doctors in the system, we are taking a step towards addressing the needs of the entire system, to allow it to continue to respond and allowing some much needed support for those frontline workers who have managed so well, caring for people over the course of the pandemic.
Last month, Harris announced that there will be an extra 1,056 places available for certain high-demand courses for the 2022/23 academic year. In addition to medicine, these courses include "nursing, engineering, architecture, other health disciplines including some of the therapies, and of course the digital skills".
Speaking on RTÉ's Morning Ireland, Harris said: "This year I'm very pleased to say that [the extra places] are in targeted areas, and what I mean by that is areas where we as a country have identified a skills need, or where students have identified massive demand".
Harris also announced that the €200 levy on Post-Leaving Cert courses (PLCs) is to be abolished from September, and 16 new apprenticeship programmes are in development.
The apprenticeships will be employer-led with the State developing the programme. It is hoped that there will be 10,000 registrations per year by 2025 as per the "Action Plan for Apprenticeship 2021-2025".
Speaking on the importance of the new apprenticeships, Harris said: "We are working hard to introduce new apprenticeship programmes, such as the ones in bar managing and wind turbine maintenance which we launched in March, and we have also improved the financial incentives on offer to employers to take on apprentices, particularly female ones."
He also outlined that the government is "working hard to improve pathways from further to higher education" and that there should be "no barriers for students who want to pursue their chosen educational and career goals".
The increase in apprenticeships and apprenticeship places comes as a result of increased popularity and a desire to improve the third-level sector beyond university to allow for more options available to leaving cert students.