Rónán Burtenshaw

Deputy Editor
ADVERTISEMENT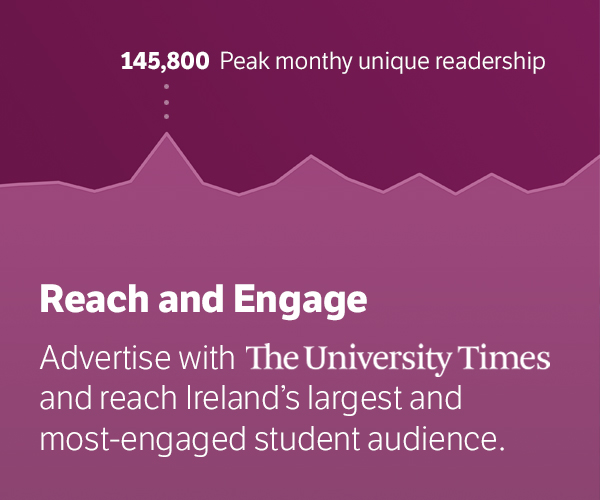 Simon Darby, the BNP's media spokesman, spoke to The University Times about his party's connections with Ireland ahead of Nick Griffin MEP's visit to the College in October.
Mr. Darby highlighted the "great deal of concern" he felt existed in Ireland at the moment over the issue of immigration. The number of recent radio interviews Nick Griffin had done with Irish broadcasters, he said, evidenced "the interest the Irish people have in the issue".
He was also keen to point out the "considerable amount of people of Irish extraction" who had voted for Nick Griffin in the recent European elections. Mr. Griffin MEP represents the North-West England constituency, which includes Manchester and Liverpool, two towns with long-standing connections to Ireland. Mr. Griffin finished fifth in 2009's election, behind Britain's three largest parties and a UKIP candidate, polling 8% of the vote.
The BNP have traditionally included the Irish among their classification of the "indigenous British". In an interview with the BBC in May of 2010 Mr. Griffin said, "We are certainly not going to shut the doors to the Irish, because the Irish, as far as we are concerned, are part of Britain and fully entitled to come here."
This drew a rebuke from Jennie McShannon, chief executive of the Federation of Irish Societies in Britain. "We do not recognise the portrait of 'White Britain' painted by the British National Party," she said. "When the Irish arrived in Britain in the 1950s alongside immigrants from the West Indies, we were met by boarding house signs reading 'No Irish, No Blacks, No dogs'. The racism stirred up by Nick Griffin's predecessors created a climate of fear with lasting damage to the physical and mental health of both communities. In today's Britain, we recognise the contribution of generations of migrants to the diversity of our shared culture. As Irish people we wish to be included and our Irishness celebrated, and so, too, we extend this support to other communities."
Mr. Darby was keen to clarify the BNP's position on the ethnicity of the Irish, saying that they "did not regard them as British as such." He also sought to tackle the "quasi-imperialist" impression he felt had been given by the reporting of the BNP's suggestion that Ireland be re-incorporated into a union with Britain.
"We don't want British rule in Ireland. What we mean is a loose federation, a loose collection. It would be rather like an emasculated version of the European Union, but just for the British Isles."
Speaking about the possibility of the BNP hosting a rally in Ireland or seeking to make contact with similarly minded Irish political groups Mr. Darby said that this was "another matter" that was best "not confused" with the debate.
"We are aware of the existence of a number of groups. But there simply isn't anything tangible there at the moment. There is nothing I would like to see more than an Irish National Party representing the interests of the Irish people."