Trinity College Dublin Students' Union (TCDSU) this evening hung a banner advocating a yes vote in Friday's marriage equality referendum across the front facade of the College on College Green. The banner has since been taken down after a request by Trinity security.
The banner asserts that "Trinity's gates are open to all", in reference to a tweet sent by Provost Patrick Prendergast that expressed "disappointment" at posters that feature a student outside Trinity's front gate and reminds voters of their "Equal Right to Vote No". It encourages people to "Vote yes for a more equal Ireland".
Speaking to The University Times, Ian Mooney, Welfare Officer of TCDSU, said that they "wanted to show that all students are welcome in Trinity and deserving of equal opportunities". He confirmed that the banner, placed without permission of College authorities, would hang until it was taken down.
ADVERTISEMENT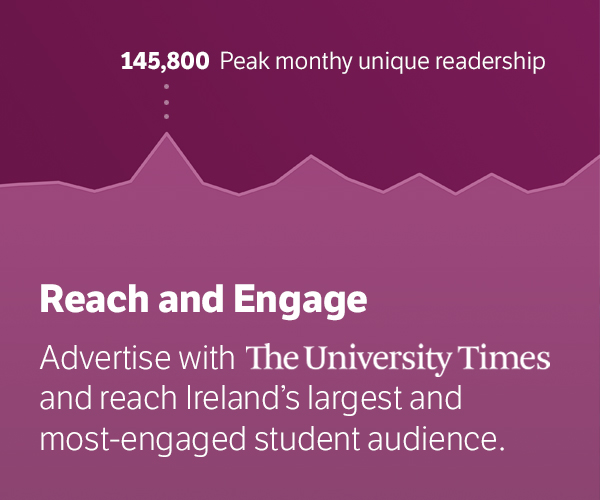 Speaking beforehand, Domhnall McGlacken-Byrne, President of TCDSU, called it "innocent, but important, mischief", and predicted that it would have to be taken down almost immediately.
Trinity College Dublin has adopted a neutral stance in the referendum, stating they deemed it important to "be respectful of the full range of views of the College community". Speaking at TCDSU Council in January, the Provost stated that he felt it inappropriate for Trinity to fly a rainbow flag from the College for this reason.
At the same Council, he expressed personal support for the yes vote.
Trinity's gates are open to all! Annoyed by picture of the Front Gate for a NO poster http://t.co/0F8GxXiGrF #MarRef

— Patrick Prendergast (@pjprendergast) May 11, 2015
College vowed to "actively support any initiatives within College aimed at raising awareness of the referendum. A public forum on the referendum was organised for last month, however it was postponed in the interests of balance. The forum took place last night.
In March, The University Times revealed that the College Board had removed all mention of advocating for a yes vote from a statement written by the College's Equality Committee. The committee had proposed to actively support a yes vote, agreeing that it was appropriate for them to adopt a "strong, affirmative stance in support of equal marriage rights for all, regardless of their sexuality or the gender of their partner".
The statement issued to Board as part of the minutes of the meeting was edited to reflect the College's established neutral position, however.
Prior to that, the Board had previously decided not to adopt a corporate position on the subject, citing the principles of "academic freedom and the promotion of debate".
---
Edmund Heaphy also contributed reporting to this piece.