In his novel Going Postal, Terry Pratchett wrote: "Do you not know that a man is not dead while his name is still spoken?" If this is the case, then the living memory of the deceased, their works and their lives, are sufficiently kept alive by those they left behind. The impulse to commemorate a figure through the erection of a statue is a strange one, as the act of doing so interrupts one time period with the evidence of the cultural and historical context of another. As society is further analysed in terms of oppression enforced or injustices committed, the figures that society chooses to preserve must be similarly questioned. Commemoration is made more problematic when the person is not alive to protest. The much-quoted phrase "oh, they would be turning in their grave" is expressed at every instance of injustice or distaste. It is possible that some people never stop spinning in their graves, like gyroscopes. In fact, William Wallace is probably rotating so efficiently after the results of the referendum for Scottish independence he could power Scotland and replace the North Sea Oil Field.
As an institution with a rich historical heritage, Trinity takes its commemorative actions very seriously, and its Decade to the Centenary programme is evidence of this. In an email conversation with The University Times, Jane Maxwell, Principal Curator of the College Manuscript Department and Decade to the Centenary Programme and member of the Hall of Honour Memorial Stone Committee, outlined the various methods of commemoration available to College. This includes the commissioning of statues and abstract art installations, as well as named buildings "usually because of donation money, like the O'Reilly Institute, but not always, for example the Samuel Beckett Theatre". Maxwell also referenced the names of patrons that are painted in a frieze in the foyer of the Dining Hall, the rewarding of honorary degrees and the naming of lectures series. She outlined how "it is not only the institution which commemorates its alumni", but that "individuals have always funded scholarships and prizes in the names of family members who have died". Maxwell feels this evens up the gender imbalance that is found in these acts of memory.
The question of gender representation is a prominent one when it comes to commemoration of figures by Trinity. Indeed, two esteemed gentlemen flank the front arch at the entrance to College Green. Edmund Burke, a politician, thinker and towering figure of 18th century Irish and British history, joins Oliver Goldsmith, an Irish writer with a significant canon of works also from the 18th century, as sentinels of Trinity. The placement of the two statues either side of the front arch, glanced at everyday by students and visitors, is a testament to the lasting influence of their careers.
ADVERTISEMENT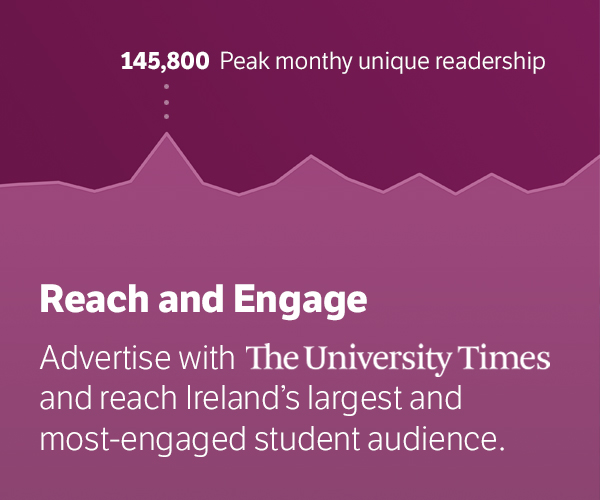 In an email conversation with The University Times, Dr Linda Kiernan, Visiting Research Fellow in the Department of History, discussed the importance of Burke. According to Kiernan, Burke was "a dedicated parliamentarian and a strikingly prophetic political philosopher" who argued passionately in Westminster for responsible governance across the British Empire in Ireland and the American colonies. Burke was also aware of the importance of religious tolerance, and his early suspicions about the "potential excesses" of the French Revolution proved astute in the wake of the Reign of Terror. Kiernan finishes her summary of one of Trinity's doorman with the following: "To say he was intellectually engaged politician is an understatement, he mixed in circles with David Hume, Adam Smith and Samuel Johnson among others. All in all, Burke's significance should not simply be measured on a national, but rather on an international scale." Burke's legacy further lives on in Trinity with the Hist, the world's oldest surviving undergraduate student society, which he founded.
Burke's legacy further lives on in Trinity with the Hist, the world's oldest surviving undergraduate student society, which he founded.
Speaking of Goldsmith in an email conversation with The University Times, Dr David O'Shaughnessy of the Department of English lists his works She Stoops to Conquer and The Vicar of Wakefield as "significant literary moments" which have "gone on to become established classics of literature". Goldsmith's Irish credentials have come under scrutiny by WB Yeats and Seamus Deane, and according to O'Shaughnessy: "Joyce described Goldsmith as a 'Court Jester' for the English." O'Shaughnessy argues, however: "What is certainly true is that Goldsmith complicates our understanding of what it means to be an Irish writer and offers a less parochial, more cosmopolitan view of our literary output in a way that can be very enabling."
O'Shaughnessy finishes on the importance of Goldsmith being recognised and highlights that
"Trinity is in many ways an 18th-century institution". O'Shaughnessy believes that while "Edmund Burke and Jonathan Swift … have received their due … it's my sense that Goldsmith's legacy is yet to be fully appreciated". For O'Shaughnessy, Goldsmith is "also a way into understanding Trinity's contribution to metropolitan culture in London during the mid-to-late eighteenth century".
Some commemorations are greater than others, and not all alumni of Trinity are memorialised by impressive statues. The Lecky Library, location of many a pre-lecture doss, was named after the historian William Edward Hartpole Lecky, whom Trinity students would recognise as the hunched statue in Front Square. Dr David Dickson, Professor of Modern History, explained the significance of Lecky's commemoration in conversation with The University Times. Lecky's status as the "most pre-eminent historian for some eyes in these islands in his lifetime" and his reputation as "an extraordinary thorough historian for his time" singles him out for notice.
According to Dickson, "Lecky would be for serious students of Irish history, from then until now, a prominent source". Indeed, Lecky's seminal work, A History of England during the Eighteenth Century, was a five-volume work completed from 1878 to 1890 and is still used by some sophister students today. There is also the Lecky Chair of History, endowed by his widow in 1913.
Lecky also represented Trinity in Parliament as a unionist member. Raised as a moderate liberal, he was critical of the means by which the Act of Union was passed and opposed Gladstone's policy of Home Rule. This fits with Dickson's description of Lecky with the ability to "see an awful lot of things in Anglo-Irish relations that were wrong without necessarily being a strong Home Ruler".
The presence of a statue for George Salmon, a former Provost of Trinity, amongst those of Lecky, Burke and Goldsmith in Front Square does raise questions. Amongst these famous alumni and thinkers, Salmon's significance would have arguably faded from notice were it not for the former Provost's immense contributions to College in mathematical and theological works and his long period of service.
Salmon held his position from 1888 until his death in 1904. Regarded highly as a mathematician and theologian, Salmon's statue has been subject to far more attention in recent years than other landmarks of College. The work attracts objections on an aesthetic level, as it is hardly the most sublime piece of sculpture to ever be moulded by the human hand. In 1964, Owen Sheehy-Skeffington wrote in the letters section of the The Irish Times that the statue "is not a work of outstanding artistic distinction."
Salmon eventually relented in 1901, and in 1905 women were first admitted to Trinity, a year after his death, an instance of irony lost on few.
The statue has drawn most of its criticism due to Salmon's views of women during his time as provost. During his term, the pressure to allow women to be admitted to Trinity increased. However, Salmon frequently used his veto to overturn the Board's decisions that would permit women to enter College. Perhaps the best indicator of his conservatism were comments made in 1895, a year after his election, that "if a female had once passed the gate it would be practically impossible to watch what buildings she might enter, or how long she might remain there". Salmon eventually relented in 1901, and in 1905 women were first admitted to Trinity, a year after Salmon's death, an instance of irony lost on few.
The legacy of Salmon's position as a provost has arguably overshadowed his academic work, something reflected in the student protest against the statue's presence in the 1960s. In 1961, students painted the statue with red paint and creosote and, in 1963, the statue was attacked again, this time with black and red ink thrown over it. Despite the assertions of international media, protests against statues of controversial figures on college campuses are not a new phenomenon.
In recent months, such protests around the world have garnered international media attention – attention that often criticises students and young people for being overly sensitive or for attempting to create a "safe space". One has to only look at the recent protest against the statues of Cecil Rhodes at the University of Oxford and University of Cape Town. The Cape Town protests saw students succeed in removing the statue of Rhodes, the infamous British colonialist, while they chose to retain and provide a historical context for the statue in Oxford.
What is important to consider amid this controversy is the nature of commemoration – what initiates commemoration and should this necessarily be the result of a donation? What would be more interesting, however, is a commemoration attempt other than an artwork, statue, named building or teaching position. A lecture series in their names related to an area of interest to the person or their works is a good start or a scholarship fund in their name would be beneficial and of much better use. Academics are proponents of lifelong learning, and so should consider their position to encourage education further in their lifetime alongside Trinity's tradition of commemoration.