In a hotly contested race, current President of Trinity College Dublin Students' Union (TCDSU), Lynn Ruane, has been elected in the University of Dublin constituency of Seanad Éireann. Ruane secured the third and final seat on the 15th count with 3,344 votes, beating her nearest rival, incumbent Senator Sean Barrett, by just 116 votes.
Ruane, who did not meet the quota of 4,017, struggled to maintain the lead in the race against Barrett. Incumbent Senator Averil Power and Ruane led Barrett until he took the lead after the ninth count, pulling ahead by 34 votes. The race remained extremely tight after this, with Ruane and Barrett swapping in and out of third place multiple times.
However, on the 15th count, Ruane benefitted from transfers after the elimination of Power, to secure her lead against Barrett.
ADVERTISEMENT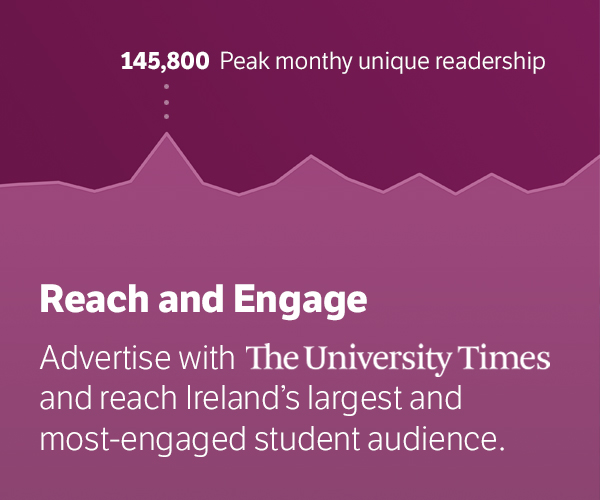 Speaking after her election, describing herself as "overwhelmed", Ruane thanked her supporters, "from the graduates of College, to the people in Tallaght".
During her campaign, Ruane ran on the success of her term as TCDSU President, which has been marked by national campaigns in favour of access to third level education. Speaking to The University Times in March, Ruane voiced her support for the grassroots "Students Against Fees" group, describing student fees as "huge barrier to education". She also emphasised her experience in the addiction and homelessness sector before she was elected TCDSU President.
Having entered College through the Trinity Access Programme (TAP), Ruane was similarly vocal about the benefits of such a programme, saying that "a lot of people coming through TAP would need support other than just a year in education, so whether that would be financial support, or support because you've such minimal exposure to education, writing skills, academic skills".
Ruane was elected president last February, following a hugely successful campaign focused on access to education.
Incumbent Senator David Norris was also re-elected to the panel late last night, receiving 4,070 first preference votes, 25.4 per cent of first votes. Incumbent Senator and Reid Professor of Criminal Law, Criminology and Penology, Ivana Bacik, was also re-elected to the panel earlier today, exceeding the quota with 4,144 votes.
Both candidates were the clear front-runners from early in the count.
In March, the Union of Students in Ireland (USI) announced that they "fully support" Ruane, alongside former USI President, Laura Harmon, in their bid to be elected to the Seanad, making it the first time the national union has ever backed candidates in the Seanad elections.
Speaking to The University Times in December, Ruane outlined why she had decided to run: "I would like, just for once, that the university panel actually had a person in there who was a representative for students, and a representative for education, and I feel that hasn't happened for a long time".