Last week, Trinity's Fossil Free TCD campaign group became the first Irish delegation to attend "People and Planet's" renowned Summer Gathering event in Oxford, effectively capping off a year of tremendous victories. The conference, which occurs annually and this year lasted from July 7th-11th, is widely regarded as one of the leading student activist events in the UK. Indeed, Fossil Free TCD's presence at it is seeped in significance. With the gathering's focus set on "deciding the future of the Fossil Free campaign" according to the event's webpage, their invite to the Trinity campaign team is suggestive of its potentially global reach.
"People and Planet" was founded in 1969 in Oxford University, and in the decades since has advocated on behalf of many of the defining political campaigns both in the UK and abroad. Now encompassing 2,000 students across 50 universities, the organisation manages to successfully combine political concerns with those of students, their campaigns often concerning issues with significance for young people.
Take for instance their "Sweatshop Free" campaign, which protested against the exploitation of sweatshop workers through the university supply chain in items like university hoodies. The organisation found that £10 billion a year is spent by British universities on what students would consider basic items, and rallied them to challenge the abuse of human rights that persisted. In challenging the politics of big industry like Nike and Adidas, People and Planet have helped make environmental and human right issues as important a part of a student's make up as the shoes they wear.
ADVERTISEMENT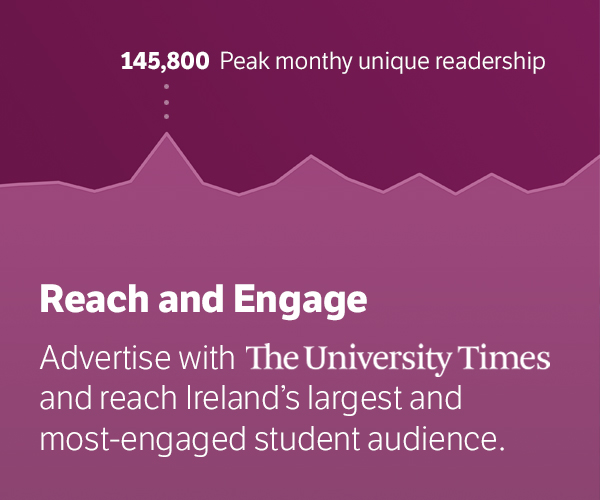 Given the global platform afforded to the international divestment campaign in recent months, such as in Harvard and Boston University, it is unsurprising that it was prescribed as the focus of this year's Summer Gathering. It becomes even less surprising given the knowledge that People and Planet spearheaded the movement with their 2013 Fossil Free campaign. Since its launch, over 80 institutions have worked to drum up national support, and with three years of progress already achieved this year's conference sought to decide "the future of the Fossil Free campaign".
However, the true crux of the conference appears to have been the skills required to develop a successful student campaign, rather than just the political target. Speaking to The University Times by email, former chair of Trinity's Environmental Society, and leader of the divestment campaign since its foundation in October, Áine O'Gorman highlighted this, saying that "a lot of focus was on skills to build strong groups, facilitation skills, coherent strategies, methods of communication and democracy and consensus decision making".
It's something that Fossil Free TCD member, Conall Monaghan, emphasises, pointing out how useful it was to hear the experiences of other colleges in managing their divestment campaigns: "The campaign team from the University of Sheffield was particularly good at getting a large group involved, so we talked to them about that and getting people involved." He pointed out that what became quickly clear was that most of the colleges present — including Cambridge University, Norwich University, St Andrews and others — were in the same position as Trinity: promised that their college would divest, but awaiting tangible action of their part.
The experiences of the Irish delegation, including seven Trinity students, and one University College of Dublin (UCD) student, were therefore extremely welcome — particularly, O'Gorman points out, as the Trinity campaign had achieved so much in a relatively short time period.
The significance of being the conference's first Irish delegation was not lost on its members, with O'Gorman noting that "in one sense it's sad that there hasn't been the kind of student activism in Ireland that created this link before" while "on the other hand it's a signal of how interconnected we all are". Monaghan notes this as his greatest take away from the experience, with the conference having proved that "we're part of a bigger network, that we're not alone".
Despite a clear focus on divestment, the conference featured other highly publicised student protest groups providing discussion on sexism, racism and worker's rights. The Oxford-based "Rhodes Must Fall" movement made headlines last year with its campaign, which called for the removal of a statue of slave-owner Cecil Rhodes from the University of Cape Town. Such was its impact that the movement reached as far as Oxford University, where similar protests were launched.
With discussion on anti-immigration measures increasingly prevalent in the media post-Brexit, "Hope Not Hate", a UK anti-racism lobby group, offered a topical discussion on the consequences of anti-migrant policies. Highlighting a proposed British parliamentary bill that would make it mandatory for doctors to report any illegal migrants they treat, the group emphasised the danger of such measures.
The weekend was rounded off with feminist group "Sisters Uncut" giving a talk on the importance of empowering women and strong role models.
A freedom of information request seen by The University Times in October revealed that Trinity, as of June 30th, 2015, had €6.1 million indirectly invested in oil-related stocks, through its investment in funds managed by Irish Life Investment Managers, an asset-management group. This figure equates to 3.5 per cent of the total value of Trinity's endowment fund.
Following this, the group, inspired by similar campaigns in the UK and US, began to campaign publicly for Trinity to divest. In March, the group wrote an open letter calling on Trinity to divest from fossil fuels, signed by more than 80 public figures, including 27 Trinity professors and world-famous linguist Noam Chomsky, which was presented to the College Board.
During last term the group met with Board and the Finance and Investment committees to make their case for ethical reinvestment of Trinity's endowment fund. College are looking at how divesting would affect Trinity financially, including with regards to the penalties that Trinity would incur if it was to move its €170 million endowment out of the funds.