Maynooth Students' Union (MSU) today voted to remain in the Union of Students in Ireland (USI), following a constitutionally mandated referendum, with nearly 96 per cent of voters supporting membership of the union.
With 2,117 valid votes out of a union membership of 10,499, only 90 students voted to leave the union. MSU are constitutionally mandated to hold a referendum every three years, with the number of "yes" votes up from 2013, the last time a referendum was held, when 87 per cent voted in favour of membership.
The referendum coincided with the sabbatical officer elections in MSU, which partly explains the level of turnout. There was no campaign against membership of the union.
ADVERTISEMENT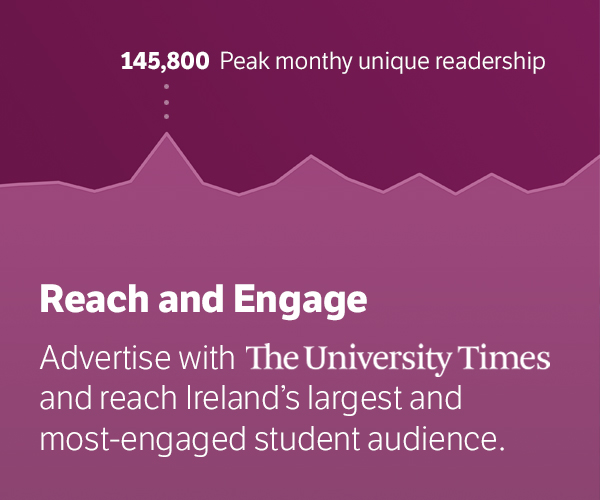 Speaking to The University Times just before the referendum result, President of USI, Annie Hoey, said she was "quietly optimistic" that students would vote to remain in the union.
"We worked closely with MSU over the last few years", Hoey said, adding that she hoped their work with the union would be reflected in the result. While she said she wasn't expecting a "clean sweep" or 100 per cent of the vote, the large number of "yes" votes will be welcomed by the union. In March 2016, a referendum for UCDSU to reaffiliate to USI lost, with 74 per cent of voters voting to stay out of the national union.
Speaking to The University Times earlier today, a senior member of the "yes" campaign Ciarán Watts said that from his experience campaigning in recent days most students were "happy enough voting yes".
"The majority of people on campus were pretty behind it", he said, but noted that there was no "big voice" calling for disaffiliation from the union.
Most students' unions around the country are members of USI, including Trinity College Dublin Students' Union (TCDSU), with the University of Limerick Students' Union and University College Dublin Students' Union (UCDSU) the most prominent non-members.
Also last year, 94 per cent of voting students in Dublin City University (DCU) voted to remain in USI.
Students' unions in Northern Ireland are members of NUS-USI, which sees the National Union of Students (NUS) in Britain and USI come together to represent over 200,000 students in institutions like Queen's University Belfast and Ulster University.
---
Sinéad Baker contributed reporting to this piece.