How a town of 20,000 failed to bring two of its brightest sporting prospects together sooner is but a mystery. However, a mixed tag tournament in 2015 proved to be the only sporting interaction between Niamh Byrne and Colm Hogan before their paths intersected in Trinity last year. This continued a long story of two great players from the same roots taking two very different, yet parallel paths. A tale of two talented, mobile back threats, hailing from Westmeath, moving away to craft their skills elsewhere before taking their talents to College Park to drive a Renaissance period for Trinity rugby. Women's Captain, Niamh Byrne, and men's top try scorer, Colm Hogan, have established themselves as linchpins for Dublin University Football Club (DUFC) in recent years and have helped lift the standards within their teams and establish Trinity on the national rugby scene once more.
Both have experienced the peaks and troughs that come with such commitment to high-level rugby. Byrne, having pushed the growth of women's rugby throughout her time with the students, draws on milestones that come with a developing club in a developing sport. A win in the collegiate sevens tournament last year further established DUFC women's on a national stage. However, the growth in numbers participating, enthusiasm and organisation represent a less tangible but more lasting contribution. Seeing the invigoration of the women's half of the club under her stewardship and as a result of her commitment palpably touches Byrne, whose contributions DUFC will benefit from long after her departure.
The on-field high in an inaugural colours victory represented the culmination of much of the foundational work put into the women's game in recent years. The lows have remained with Byrne, however, as a tight contest last year saw University College Dublin (UCD) triumph in breathless fashion. Byrne seeks vengeance in her final year of BESS, rectifying "the bounce of the ball that broke my heart" and giving Trinity the lead in the series once more.
ADVERTISEMENT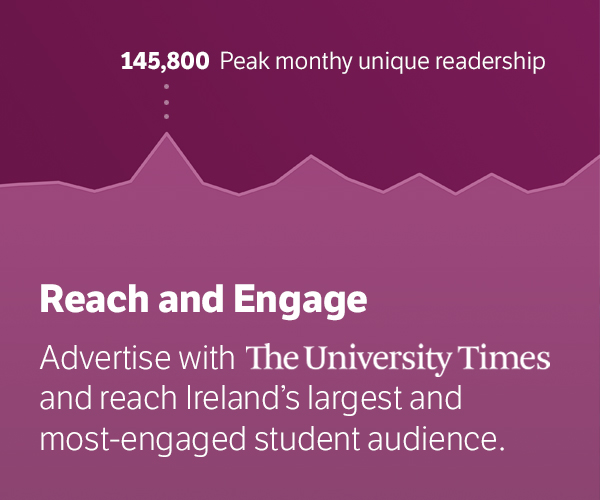 Hogan's time with the College, meanwhile, has coincided with a resurgence for the men's sides, with the firsts who gained promotion to Division 1A of the All-Ireland League for the first time in over a decade, and the Under 20's winning their league last year. Hogan's personal highlight came in his firsts debut, just hours after resolutely enduring Trinity Ball to the end, a feat that surely overshadows any sporting accomplishment. "Yeah, it was a hectic few days", grins Hogan who, as if channelling the energy of Stormzy the night before, crashed over for two tries from full-back on the day. Regrettably it seems, this year's colours matches will take place the afternoon of Trinity Ball, denying Hogan his great power source.
Between training and coursework, life can quickly become perpetual chaos, an unending flurry of collisions, conditioning and travel with brief intermissions to hurriedly attend lectures and scan secondhand notes
Recent months have proved to be the greatest challenge in his sporting career as a torn hamstring sidelined him for nearly two months, curbing a red-hot start to the season. "I pretty much sacrificed my Christmas. I was down in Limerick three days a week doing rehab programmes, which was incredibly tough mentally, working to where you were before rather than improving". Bouncing back from injury, Hogan now looks to make up for lost time, having shone for Ireland in the Under 20 Six Nations.
Representing his country alongside fellow Trinity players Charlie Connolly and skipper Jack Kelly, Hogan showcases the growth of Trinity rugby in recent years. His combinations with Kelly have captured the imagination of supporters this year: "I love playing with Jack, he's a good friend of mine and we play off each other a lot", says Hogan, who remains optimistic about their prospects despite the fact that they have secured they lost their last two games in the tournament to Wales and England.
Hogan attributes much of his and the students' success to the influence of first team coach Tony Smeeth. Smeeth has worked to recruit players like Hogan and Kelly out of school, convincing Hogan to attend Trinity despite playing provincial rugby in Munster. Smeeth himself has implemented a running rugby style that has left fans breathless and DUFC with a reputation as great entertainers. "It's hectic to watch and great fun to play", laughs Hogan who likens the "Trinity shape" to the French, free-flowing joué style of play. The Mullingar man obviously relishes the opportunity to call upon his inner Serge Blanco and "re-enact your childhood out in the backyard".
Smeeth's shadow looms large over all of Trinity rugby, with "a shape that he likes, that works for him, so we're trying to implement it across all teams", claims Byrne. It is this commitment to all aspects of the game that sees Smeeth so highly praised by both stars and so valued in the Trinity sporting community. Frequent meetings between Byrne and Smeeth, the most recent recipient of the "Tom Rooney Award" for services to rugby, has further aided the women's side and ensured his style spans across all DUFC teams of all grades and competitions. With the women's coaching set-up drawn from the men's team, the Trinity shape trickles across to Byrne's side. "You're just there to have fun", continues Hogan. "It comes out on the pitch and when it works it's beautiful and it works more often than not."
Committing to a sport like rugby at such a high level at this age certainly warps one's college experience. Between training and coursework, life can quickly become perpetual chaos, an unending flurry of collisions, conditioning and travel with brief intermissions to hurriedly attend lectures and scan secondhand notes. Gone are most prospects of investing in societies or nights out in Harcourt St, instead replaced by diet plans and gym sessions.
For such a pressured and frenzied lifestyle, it is unsurprising that the two sports scholars lean heavily on support structures in place both inside and outside the College. Both cite the development of the Trinity sports programme and the modernisation of the College's treatment of student athletes as huge factors in giving them the time and resources to help them perform better in competition and the exam hall. Hogan describes the new sports scholarships under Caroline Duggan as hugely beneficial, with Byrne explaining: "There's more of an awareness that the College actually know that you're not just missing for a week, that you're off training away. They help you balance your time and give you access to great services like physios."
With Hogan calling Limerick a third home, spending three nights a week there as part of the Munster academy system, Byrne has extra involvement on campus. She explains how "College has been very helpful in every way" with the high performance gym, as well as the strength and conditioning coach Ross Hamilton providing special attention. "That allows us to not have to travel to different squads, different gym sessions", explains Byrne, showcasing how Trinity has become an assistive hub for student athletes, attracting far greater numbers in recent years.
Hogan further highlights how the scholarships have engendered a sporting community within the College and further aided their ability to juggle physical and mental commitments. Training alongside their fellow sports scholars Cade Ryan, Michael Clarkson and Ellen Ince contextualises their position and connects them with others living similar lifestyles. "It can be quite lonely. It's hard not going out but it does make it worth it when you're getting results and seeing other people go through the same sort of thing", explains Hogan, with Byrne stressing the sporting community that has sprung up with the added help of captain's events.
Outside of Trinity sport, the Ireland U20 star is quick to highlight the unseen efforts of those close to them, the engines behind their Ferrari's who play such an important role in stabilising their chaotic schedule. Hogan highlights his father's influence in not only coaching him at an early age, but committing countless hours driving the winger between any combination of Mullingar, Dublin and Limerick. He also credits flexible and understanding lecturers giving him the time and freedom needed to continue his degree outside of many of the traditional study schedules, many taking time to reach out and congratulate him on the performances of DUFC. However, special praise was reserved for classmates such as Eoin O'Hare, whose generosity and camaraderie have kept him in touching distance of his course. "I'm lucky that a lot of good friends in my course give me their notes and ask me how I'm getting on." Hogan, likening his success to that of a house, explains that he can only survive his lifestyle with the help of the foundations keeping him standing.
Both athletes have not only repaid the College's faith in them on the pitch but also in personal commitment. Byrne in particular becomes electric when speaking about her captaincy, explaining that "The best thing that's happened in College was being picked to captain the women's team". Hogan too, having played less than a year of rugby with the firsts, already feels that connection to Trinity rugby so often espoused by club chairman John Boyd, mirroring the claim that DUFC is a club for life. Indeed, Hogan cites fellow winger and Trinity alumnus, Niyi Adeolokun, as a point of reference to follow, hoping to offer all four years of his degree to the club.
While potentially only beginning their careers here, their famous colours' wins will always be a source of pride, with Byrne imagining "walking through Trinity at 60 years old, talking about the time I was the captain and the time I led that team"
Both players see their team's seasons on a knife edge currently, with any given moment potentially defining their season, as the bounce of a ball did for Byrne's women last year. The men's firsts lie in sixth having shaken off a run of defeats, but Hogan reaffirms a desire to simply establish themselves in the league this season. The Munster starlet remains realistic, having seen many of last season's squad move on: "I suppose our goal would be just to stay up. Anything from fifth to eighth we'd take."
For the women, Byrne focuses on continued progression and development. Having competed in the Leinster league this year, the foundation is in place to potentially drive up the leagues in future seasons, as Byrne envisions: "Unfortunately, our performances didn't show how well we played this year, but I expect good things will come next year. We put in a lot of the groundwork this year. Short term goal would be to get out of that semi-final with a win and get a win in colours." DUFC Women successfully saw off Portlaoise in a thrilling contest to set up a final against Wanderers. Although they lost, the spirited nature of the performance should give them heart. All roads seem to point to Colours, the inevitable grudge match against UCD where college pride and bragging rights take precedence over all silverware or league positioning. With both players' teams venturing across the city, April 7th has the potential to be the most successful in the year's social and sporting calendar.
With Byrne's time with the club drawing to a close, Boyd's words echo once more. While potentially only beginning their careers here, their famous colours' wins will always be a source of pride, with Byrne imagining "walking through Trinity at 60 years old, talking about the time I was the captain and the time I led that team". Hogan meanwhile looks ahead to future Saturday afternoons at "the greatest place ever to play rugby, College Park". A club for life indeed.