As Imogen Guinness, Jane Leahy and Ciara Grogan approach me during the lunchtime rush in the Arts Block wearing their Dublin University Football Club (DUFC) jerseys, I notice people staring. They look a little out of place, far from their engineering and general science homes in the so-called "East End" of campus, and are relieved to get started with the photographs.
When they begin to talk about their sporting backgrounds, the amount of experience that these young women have shines through. All-Ireland schools camogie and Gaelic medals, hockey league wins and impressive weight-lifting skills all join the list of accomplishments, along with Leinster Rugby under-age caps and Rugby Sevens wins.
Yet despite the rugby achievements, representing Trinity was not always the plan for the trio. For Leahy, who plays Tighthead prop or Flanker, it was not on the cards at all. Until pressed by previous teammate and current team captain, Niamh Byrne, Leahy had not planned to leave her home club, Mullingar RFC, with whom she has played since she was five. Guinness, a front row forward, likewise had little ambition to join the rugby team, confessing that her new sport was her third choice society. Only Grogan, a utility back, who played in secondary school, was actively looking to play for the rugby team.
ADVERTISEMENT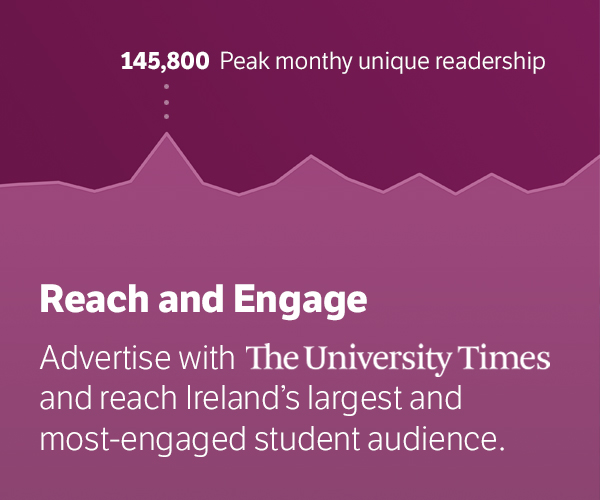 However, they all seem very happy with their decision. According to the girls, a big part of their enjoyment of this year has been the friendships made through the team. From the very start of season, according to Grogan, the squad emanated a friendliness and openness: "When you join, straight away, there is a sense that [the team] is really happy to have you." This is echoed by Guinness, who comments on how the team relationship "can get you through the day": "When it's half five, it's Monday and it's raining out, it's something that makes you not get on a bus and go home."
This openness has also allowed the newer girls in the team to play a bigger role than they expected. At the start of the season, Leahy tells of how her position as a first year held her back from speaking up. Yet soon she realised that age didn't matter. "We didn't realise how much of a presence we're able to have on the team. But [the more experienced players] have told us we can have our say. We're not just the first years on the team". This is echoed by Grogan, who played outhalf for the first time in the Leinster League Division 4 final. She recalls how she worried that she would struggle to control the play from this crucial position. However, these fears disappeared once the rest of the team insisted that they would follow her lead. Her confidence soared, and the final was one of her best matches of the season.
It is clear that these team relationships also are motivation to push themselves, especially for Leahy: "We want to perform for the team." The work rates of others, especially that of Captain Byrne and Vice-Captain, Molly Boyne, are described as "hugely inspirational" and are credited as having created a focused team environment. "You can look at Niamh's work rate and think that's what I need to be doing", comments Leahy. Boyne adds: "You can see her dedication to this team, she never misses a thing."
Alongside their praise of the captains, the girls credit the coaches as having played a big role in this mentality. According to the first years, Jack Boland (forwards) brings strictness and aggression, Joe Horan (forwards) adds support and motivation, while Tom Newman (backs) leads the organisation and provides general rugby knowledge. However, they too add to this idea of community within the team. According to Guinness: "On the pitch they get the respect, and when you see them around campus, they're just like your friends."
Both this serious environment and these friendships appear to have made the successes of this season so much sweeter. Although this year has been littered with disappointments, the team's recent performances in both the Leinster League Division 4 semi-final and final are seen as high points for the trio. For Grogan, the semi-final was a moment of "pure happiness".
"I don't think I have ever wanted to win something as badly as that. It was so brilliant to get to a final with this group of girls. We were the underdogs in that semi-final, we were the underdogs in that final, it was brilliant to show people that we could actually perform."
The girls now are looking to build on this success, as they prepare the Paul Cusack Plate in the coming weeks. Success here could add to the chances of promotion next year to the Leinster League Division 3, which would be a massive achievement for the team. The coming weeks hence are crucial for the squad, but also for the three interviewees, who fight for their place on the Colours' squad.
When I ask how they feel about this annual match versus University College Dublin (UCD), Grogan gives a cheer. There is obvious excitement to partake in what the team considers to be the highpoint of the season. Guinness comments that it has been the focus from the very start of the season, with last year's Colours disappointment still hanging over the team. This has motivated the first years, with Leahy really pushing the importance of a win for those who are ending their time in Trinity: "We're not just playing our first Colours, it's their last Colours. We want the win for them."
They have four or five seasons (and Colours matches) ahead of them. Not surprisingly, they are excited about the prospect: "I've only spent a year, but I feel like I am part of the club", comments Guinness. Leahy backs her up, repeating this sense of belonging. Grogan looks more to the future, imagining her older self: "I'd love to see myself in fourth year, and still be playing, still be dedicated to this team." With this sense of loyalty and dedication, I think the future of DUFC Women's team is in good hands.