For the first time in 17 years, two members of Dublin University Ladies Hockey Club (DULHC) are to be honoured with Pink awards. On March 28th, Clíona McCullough and Anna May Whelan were announced as the recipients of the highest accolade a Trinity athlete can receive from the College.
Pinks are awarded by Dublin University Central Athletic Club (DUCAC) on the basis of outstanding individual merit in the chosen sport of the awardee.
The news caps what has been a highly successful season for DULHC. In March, in the space of just under a week, the club cantered over the finish line to win the Leinster Senior Division 1 League while also conquering Corinthians in the Jacqui Potter Plate to complete a memorable double.
ADVERTISEMENT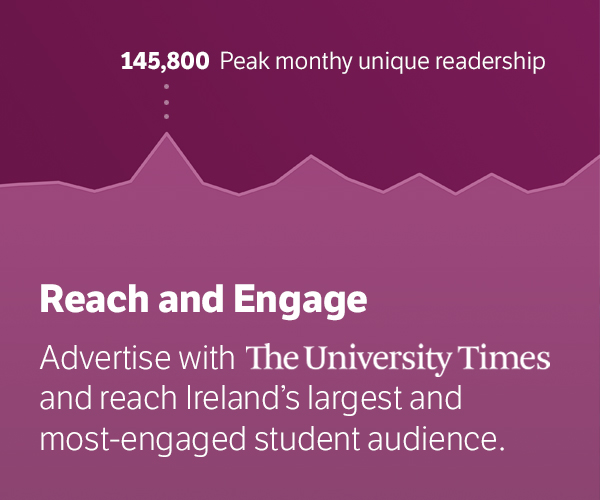 Speaking to The University Times via email, outgoing club Captain, Alex Owens, was at pains to stress the importance of both players in the team's achievements. She described former captain Whelan, who now plies her trade at Railway Hockey Club, as "a role model for us all", the "spearhead" behind the club's recent success. "Not only", Owens wrote, "did she represent her province twice in 2013 and 2014 while at Trinity (vice captaining the team at the 2014 Interpros), in her final year Anna May both trained with the Irish Senior Women's team while also remaining committed to DULHC throughout the season."
Owens reserved praise also for McCullough, whom she commended as a "tremendous asset" to the club. McCullough, a current member of the DULHC first team, has represented Leinster at Under-21 level. In addition, she has been selected three years in a row for Trinity on the Irish Universities Varsity team. She has just travelled to London for a series of games with the team, between April 3rd and 6th. Detailing her achievements, Owens mentioned that McCullough "is also a highly experienced orienter, being the club captain of the orienteering club this year".
Other Pinks recipients were announced in January. The four winners were from Dublin University Fencing Club (DUFC), Dublin University Sailing Club and Dublin University Boat Club (DUBC).