A seemingly insignificant piece of canvas cloth can express everything from your political leanings to your favourite record store. The humble tote bag has risen up the ranks from a throwaway party favor to a must-have accessory. Practical, eco-friendly, and literally a blank canvas for any kind of design or message, a tote bag is THE bag these days. For more durable bags, designers have started creating leather tote bags which are also stylish and longlasting. From the famous New Yorker slogan to Balenciaga's take on the iconic Ikea shopper, the tote bag has been spotted on fashionable shoulders worldwide. Spotted on the subways of New York and the boulevards of Paris, the trend has made its way to the hallowed benches of Trinity's Arts Block. This simple canvas tote holds a universal appeal. If you currently don't have a tote bag but are interested in getting one, then you might want to check out these tote bags australia.
Its roots hark back to the 17th century verb "to tote", literally meaning to carry. The canvas tote as we know it first came into use in the 1950s. Championed by American model housewives, it was a practical and inoffensive bag, used to carry around everything from groceries to, you guessed it, cleaning supplies. When things got political in the 1960s with the wave of civil uprisings and protests around the globe, the unassuming tote bag became the canvas to broadcast one's political affiliations. Fast forward to the 1990s and tote bags are being handed out willy nilly at every Sex and the City style fashion party in New York. Designers such as Roberto Cavalli latched onto the tote bag as an inexpensive yet effective means of getting their message out there. Branded tote bags were given out at high class events as a means of highlighting the exclusivity of the event of question.
But the tote bag that has launched the simple canvas carrier into the mainstream is undeniably that of the New Yorker tote bag. Gifted to all new subscribers of the magazine, its popularity has been unprecedented. It has led to a sevenfold increase in subscribers and has incited many long-time readers to get in touch with the magazine requesting their own bag. The New Yorker simply cannot meet the current production demand, and single-handedly typifies the power of the tote bag phenomenon.
ADVERTISEMENT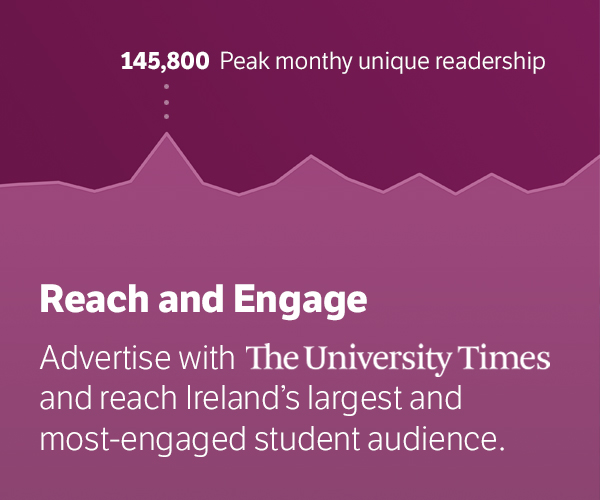 In an era where obnoxiously branding oneself with logos and labels has become frowned upon, the tote is the more subtle social identifier. By looking at a girl on the street sporting a New Yorker tote, you know straight away that she reads the sort of high-brow articles associated with the cult magazine. Tote bags are actually a powerful form of cultural currency and a surefire way to foist a particular identity upon oneself. From the gym bunny carrying the bag of their favourite fitness studio to the socially conscious vegan showing support for their local vegetable shop, the possibilities are endless. It is this innate sense of tribalism which make tote bags the perfect accessory for Trinity students. Many Trinity students cultivate a whole image based on their involvement with a certain society. Trinity Law Society's classic cream and purple tote, the Visual Arts Society's punchy colourful version and Trinity Arts Festival's eye-catching light-bulb number are some of the more memorable, but tote bags were aplenty at this year's freshers' week. Even Trinity College Dublin Students' Union (TCDSU) got in on the action with its own design.
No matter if their tote bags are Trinity related or not, many students across campus knowingly or unknowingly are using tote bags as a means of broadcasting their interests and convictions. Whether the dark green tote of Hodges and Figgis is your go-to book bag or you rocked your repeal tote everyday in the run up to the referendum, your tote bag sends out a message about you as a person. Tote bags may be written off by some naysayers as arty-farty symbols of pretension, but much like the classic band shirt, they are a non committal way of displaying an affinity for something. So next time you're strolling through the Arts Block and you see someone with a canvas bag carelessly slung over the shoulder, just remember, take note of the tote.