Trinity College Dublin Students' Union (TCDSU) has criticised increases to College's student accommodation prices, arguing that they make living on campus unaffordable to those in need of financial grants.
In a statement published this evening, TCDSU President Laura Beston said: "TCDSU has not, nor will it ever, support rent increases on our campus."
Beston said that the cost of Trinity's accommodation – which ranges from €7,000 to €9,000 – is higher than the maximum SUSI grant of €6,000. Students, she said, are "left with a dot in the ocean in terms of support with their accommodation fees and living expenses".
ADVERTISEMENT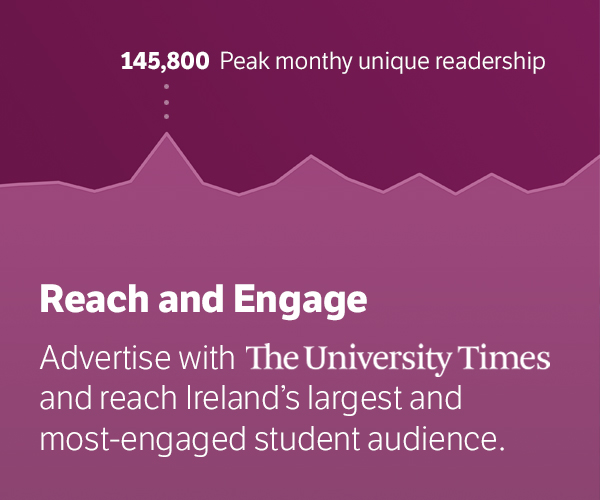 She said the union will push to make College aware of the "fundamentality of realizing the implications of these issues on access to education".
In a statement to The University Times this afternoon, Senator Ivana Bacik, a law lecturer in Trinity, said she was "very concerned to hear about difficulties students are having with accommodation".
The Irish Independent today reported that Trinity brought in €13 million in revenue from its student accommodation last year. The College said it spends €2.1 million a year on refurbishment and maintenance to this accommodation.
In an email statement to The University Times this evening, the College Press Officer, Caoimhe Ní Lochlainn, said the decision to increase the price of campus accommodation was made in 2017, "at a time of significantly increased tender costs in construction and related industries".
She said the €2.1 million figure does not represent the full costs of running Trinity's accommodation. The College, she said, has a mortgage to repay in Trinity Hall, as well as repayments on a loan taken out to build the College's new Printing House Square accommodation complex.
Ní Lochlainn also mentioned several other costs of maintaining Trinity's accommodation, including new registration fees the College must now pay to the Residential Tenancies Board under new government legislation.
The cost of a room in Trinity's Goldsmith Hall has increased by €389 since last year.
In 2018, a proposal to significantly increase the price of Trinity's student accommodation failed in the face of widespread opposition. Finance Committee declined to pass a recommended increase to the price of College's accommodation that could have seen students in Botany Bay paying €240 per week.
Dublin's accommodation crisis has been the focus of much media attention in recent times. Last week, The University Times revealed that less than seven per cent of purpose-built student accommodation created in Dublin since 2016 is available for less than €840 per month.
In recent days, universities have been criticised for a "cynical attempt" to bypass new legislation that designates student accommodation as rent pressure zones and imposes a rent cap of four per cent annually on the accommodation.
In June, the Irish Times reported that the Irish Universities Association (IUA) had lobbied unsuccessfully for an exemption to the legislation.
But the universities managed to hike their prices before the legislation came into effect, leaving politicians questioning housing minister Eoghan Murphy about why the government didn't ensure the regulations were in place in time for this year.
Murphy was accused of "incompetence" by Fianna Fáil housing spokesperson Darragh O'Brien, while Labour's Jan O'Sullivan said the legislation was rushed through the summer break in order to protect students for the coming year.
"If that is not the case", O'Sullivan said, "there is a serious failure on the minister's part".
A spokesperson for Murphy said: "We brought the legislation through the Oireachtas as quickly as possible."
"The new law will take affect the same day that students are offered their places in college through the CAO. Funding for universities is a matter for the Department of Education."