Irish universities have rounded on Minister for Education Joe McHugh after he pledged not to increase student fees in the next five years, calling for "positive solutions on funding" from the government.
In a statement released this afternoon, the Irish Universities Association (IUA) said that McHugh's promise not to increase fees beyond €3,000, made in an interview with the Sunday Independent, "tells us what the Minister will not do".
"We now need to hear what he and Fine Gael will do to solve the long-accepted funding crisis", the statement continued.
ADVERTISEMENT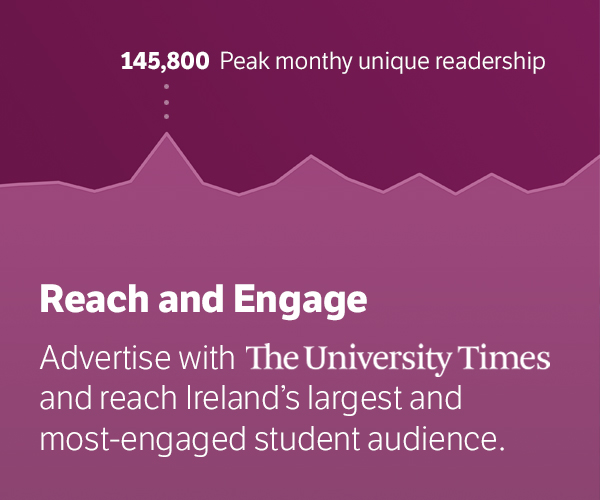 "The fact is that state funding per student has fallen 43% or €4000 per student over the last decade. It's time for positive solutions on funding by the Minister and the government."
McHugh told the Sunday Independent that "the extra load should not be put back on parents and students, so we have to look at and figure out another way".
The IUA said that universities have made cost reductions and have put in place mechanisms, such as philanthropy, for raising funds. Trinity's Inspiring Generations philanthropy campaign aims to raise €400 million in donations for the College.
McHugh also said that "in terms of increasing fees or even putting student loans, we have to look at the overall pressures on parents and see how to make it easier rather than [adding] to the pressures they are under already".
Ireland's politicians have yet to propose a future funding model for higher education, more than three years after the publication of the Cassells report – a review that called for immediate action on a sector caught in financial limbo.
Last month, at an IUA conference on the future of the higher education sector, Fianna Fáil leader Micheál Martin said he would consider the introduction of a loans scheme for higher education, and argued against the abolition of student fees.
The former Chief Executive of the Higher Education Authority (HEA), Graham Love, praised Martin's "brave" plan to create a new department for higher education, while Brian MacCraith, Chair of the IUA and President of Dublin City University (DCU), called Martin's speech "brave, ambitious, comprehensive and insightful".
But Lorna Fitzpatrick, the President of the Union of Students in Ireland (USI) told The University Times after the conference that Martin's intention to retain Ireland's student contribution – at €3,000, the second-most expensive in the EU – "is extremely concerning for us".
Fitzpatrick said Martin's plan for loan schemes is "the complete opposite of what students want" and called him "out of touch with reality".