The Irish Universities Association (IUA) today launched an initiative to enhance the educational experiences of Irish university students through the use of digital technologies.
Seven universities will be participating in the Enhancing Digital Capacity in Teaching and Learning in Irish Universities project with the aim of allowing staff who teach and support learning to build "digital confidence".
Speaking at the launch, Kevin McStravock, the vice president for academic affairs of the Union of Students in Ireland (USI), said: "What we are seeing currently is an increasingly competitive environment globally and students are starting to think of how they can find opportunities internationally for employment."
ADVERTISEMENT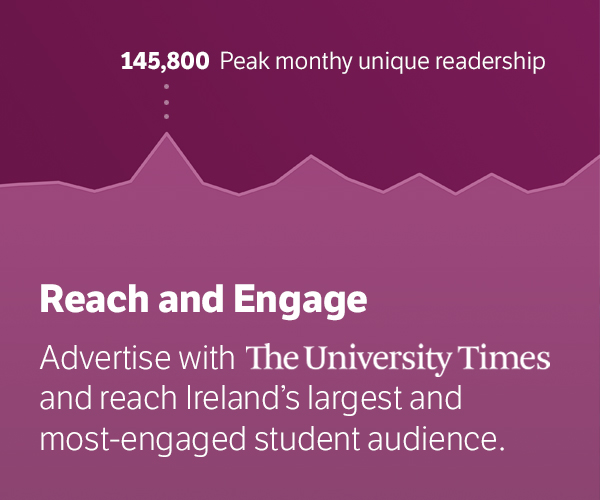 "Having an increased digital capability will allow them to set themselves apart from other international graduates in the global market force".
President of NUI Galway Prof Ciarán Ó hÓgartaigh added: "The student population in Irish universities will surge by 25,000 by 2030, coinciding with rapid advances in digital learning and a need to expand lifelong and flexible learning opportunities. To meet these challenges, Irish universities are committed to developing a national programme in digital learning."
He added: "At a European level the enhancement of digital capacity has become a major policy objective as a key driver of economic competitiveness but also of social cohesion and equality of opportunity. We need to be competing at that same level and this programme is another step in Ireland's journey."
Project manager Dr Sharon Flynn said: "We recognise that the project is not starting from ground zero and that each university has been engaging in staff development activities to build digital confidence and competence for some years."
The project, she said, "will therefore align with existing schemes and resources available through the National Forum for the Enhancement of Teaching and Learning and we look forward to making project outputs open for use across the wider higher education sector in Ireland".
Elsewhere today, University College Cork (UCC) have launched a new digital learning initiative in the form of a podcast titled Write Here, Write Now. The podcast aims to help students improve their academic writing skills.
Each of the six episodes deals with one aspect of academic writing, academic argument and writing styles.
The podcast evolved from the Skills Centre radio show series Write Here, Write Now, which was broadcast in 2018 on UCC 98.3FM. The show was shortlisted for Radio Production of the Year award at the 2018 Student Media Awards.