Pandemic aside, climate change is the most urgent issue facing our generation. In the face of collective adversity, however, the artists among us never fail to explore innovative ways to combat social issues – and the climate crisis is no different. The University Times spoke with an array of Irish professionals in the areas of art, design and science to learn how they are using creative thinking as a tool to tackle climate change.
Paul McNally, leader of the Cork-based PassivHaus Architecture Company, believes that as an architect, "you are automatically interested in dealing with environmental issues". Having been drawn to environmental architecture early in his career, he explains that the PassivHaus building standard uses "about half the energy consumption of your nearly zero energy building", and is becoming a new goal for energy efficiency in Ireland.
The European Energy Performance of Buildings Directive 2010, which Ireland operates under, requires "all new buildings to be nearly Zero Energy Buildings (nZEB) by 31st December 2020". This would result in homes emitting 70 per cent less carbon dioxide compared to 2005.
ADVERTISEMENT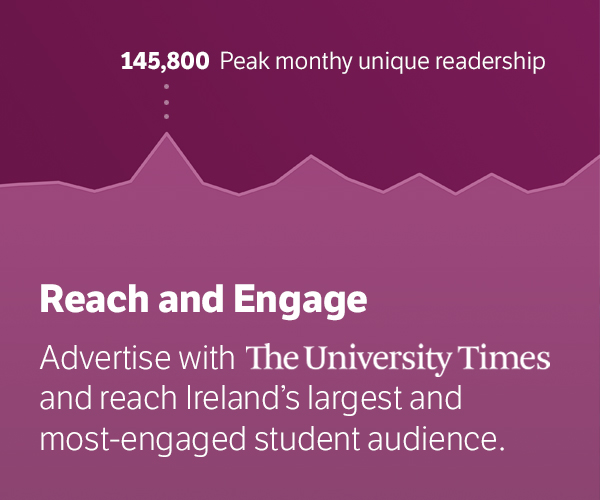 While such developments are extremely positive, McNally admits that his work can feel challenging at times, highlighting the increased pressure placed on his role "as society becomes more aware of the issues". Despondently, he adds that some clients don't always want to pay for "more expensive solutions that are environmentally better".
McNally's practice was one of the founding signatories of "Irish Architects Declare Climate & Biodiversity Emergency", which stipulated a commitment "to strengthen[ing] our working practices to create architecture and urbanism that has a more positive impact on the world around us".
In McNally's opinion, however, declarations like these are not enough, "What we really need to see are concerted across-the-board changes" in how we build our cities, he says.
"They have to become beautiful places to live, not streets for parking cars on." He goes on to fervently encourage students to "get radical", urging participation in popular movements like Fridays for Future and Extinction Rebellion. He believes that loud actions such as these "get the cameras on you and put pressure on governments".
What we really need to see are concerted across-the-board changes" in how we build our cities
Cork-based mixed-media artist Rachel Doolin agrees with these views, adding that it often feels as though "one person can't affect change". She strongly believes, however, that each individual is "substantially important" in inciting change, highlighting the knock-on effects that conversations can have.
Doolin reminisces on time spent abroad in 2017, when she chose to complete a self-directed residency on Longyearbearen, an island in the Arctic ocean close to the Svalbard Global Seed Vault. Doolin was fascinated by the vault which stores the world's largest seed collection, "in a place where you cannot get agriculture going". Supported by awards from Cork Institute of Technology and the Arts Council, she spent two weeks taking photographs and recordings in an area where "there are more polar bears than there are human beings".
Doolin's experiences in Svalbard went on to inspire her current work with Irish Seed Savers, an organisation aiming to conserve Ireland's threatened plant genetic resources and heirloom seeds. With a focus on storytelling, she emphasises that the power of art to help fight climate change is grounded in collaboration. Describing her current work with bioplastics, she says: "I really just take parts of the designers' recipes and see what I can come up with."
Doolin admits that she has often struggled to call herself a climate activist in the past. Over time, however, she has realised that "art can inspire action", and that it is not her job to have all the answers but rather "to pose the questions".
Similarly poised to pose important questions is Trinity's assistant professor of theological ethics, Jacob Erickson. We talk about the idea of the Anthropocene, and he argues that while these concepts "don't necessarily solve ethical problems", they can direct our attention to "different dimensions of what the problem is". Erickson is fascinated by the human ability to create new ways of discovering "insight, or the ability to name the problem and connect with others on it" through art.
Highlighting the importance of emotions such as climate grief, eco-anxiety and environmental despair, he acknowledges that people can feel a "sense of overwhelming dread" due to the extent of the problem. Both theology and art, he suggests, might prove helpful tools to "navigate our attention to wounded places" and offer rituals to "navigate through grief and trauma". A good place to start might be Trebbe Johnson's book Radical Joy for Hard Times, he later recommends, which introduces the idea of acts of "guerrilla beauty".
In regard to practical advice, Erickson asserts that we require fundamental structural transformations in society, but we should also discard the illusion that if people "really just understood the science, they would get it and then get on board". Instead, he believes we should use storytelling to connect to people's "deep values and traditions and lived ways that they actually care about".
One artist who has successfully applied this concept of storytelling to environmentalism is Cathy Fitzgerald – best known for her book The Hollywood Forest Story, which explores continuous cover forestry practices in southern Carlow. She has coined the term "eco-social art", which encompasses "everything that we do with each other as humans and communities".
"I really just take parts of the designers' recipes and see what I can come up with
In conversation with The University Times, describes the scene people commonly envisage of her creating art "sitting alone in [her] studio", before affirming that collaboration is central to her process. Ecological art practices are "really slow art practices" she explains, that do not really work well with the idea of temporary residencies, but are mostly about "getting to know your home, your land base".
Similar to Erickson's thoughts about the Anthropocene, Fitzgerald mentions the "Symbiocene", a concept inspired by Australian philosopher Glenn Albrecht which refers to a period of re-integration between humans and the rest of nature. "We're going to move into an age where we have to realise that we're part of a living system", she states.
Her advice for students is to keep pushing and to continue demanding action. One thing she is certain of is that artists play a leading role in this, explaining how "all the big social shifts in the past" have been rooted in cultural shifts, be it through art, scientific research or political engagement. Fitzgerald urges students to inform themselves and to learn about eco-social values, mentioning the Earth Charter website as a potential place to start. Going forward, Fitzgerald will be running her online course "Ecoliteracy for Creatives & Art Professionals", and plans to start a podcast series in the near future.
As the climate crisis rages on, these Irish artists are proof that collaboration and storytelling are essential components for tackling climate change through art, aiding the incorporation of new ideas into language and navigating modern emotions like climate grief.