This is a time for students protests, but the Union of Students in Ireland (USI), the leading student representative group, attaching itself to an expletive-ridden campaign titled "Fuck the Fees" just gives the government another excuse to dismiss the serious needs of students.
The government, if Higher Education Minister Simon Harris is to be believed, is on the cusp of making a final decision on the Cassells Report after five years of kicking the bucket down the road. In short, higher education is at a crossroads.
The government needs to urgently address rising costs of living, an accommodation crisis and sky-high fees. USI's approach under former president Lorna Fitzpatrick put the cost of college – particularly accommodation – firmly on the agenda of the national media. It was even handed and mature: students sounded reasonable.
ADVERTISEMENT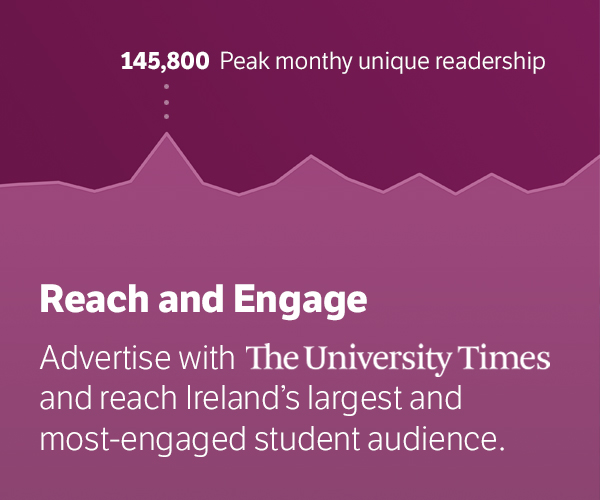 This week's protest at the Dáil appeared to be an exercise in vying for the funniest sign or most biting one-liner. Amusing signs and witty slogans are a great part of all protests, but centring the protest around a slogan that won't make it into the broadsheets or any pre-watershed broadcasting makes it easier for the government to roll its eyes and dismiss students as hysterical – something it already loves to do.
USI has ample ammunition to get the public on its side. The government treats students terribly and Harris has failed to follow through on his pro-student rhetoric with real change. USI is focusing on the broken promises and the consistent shortchanging of students, and this should garner sympathy in the Dáil and among the public.
At the protest, USI President Clare Austick said: "A few people were saying to me: 'Is "eff the fees" a bit too harsh?' But no, it's not, because for 10 years we've been ignored."
She's right: the government has ignored students for a decade. And "fuck the fees" isn't too harsh. A new approach to protest in order to make student voices heard should be welcomed.
"Fuck the fees" is certainly angry. Unfortunately, it's also just immature – a label students have struggled to shake. USI is confusing assertive, passionate protesting, with throwing a temper tantrum that falls on deaf ears.