The role of Editor of The University Times is a round-the-clock job: it involves, among other things, constant vigilance for breaking news, regular all-nighters to put a printed paper together and management of up to 70 people.
The full-time nature of the role is of paramount importance to the paper's functioning: without a dedicated position to oversee all aspects of operation, The University Times would cease to exist in its current form.
Why is this a worrying prospect?
ADVERTISEMENT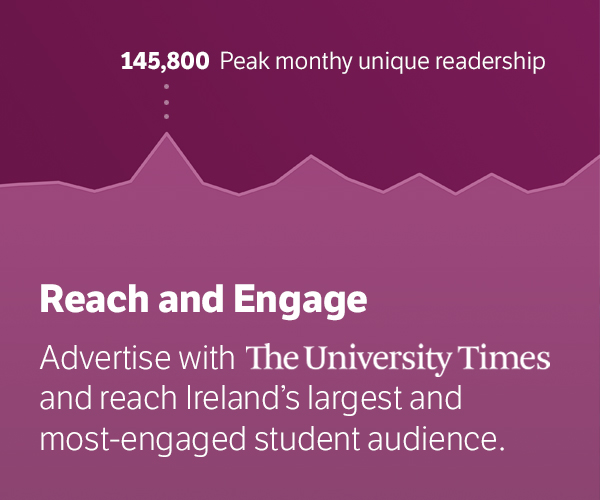 Because The University Times is a vital student resource which acts as a check on those in power, and forces them to do better. It's a place where societies and sports clubs can showcase their work to a very large audience. This year, the paper uncovered Trinity's failure to divest from the fossil-fuel industry, prompting College to move its entire investment portfolio into a new index of shares. We highlighted calls to rename the Schrödinger lecture theatre, which rapidly resulted in the rebranding of the theatre. We gave our readers an exclusive insight into the top-level decision making in two of the biggest controversies of the year – the College Park fiasco and the closure of the Science Gallery.
None of this would be possible if the editor had to work another job to make ends meet. Breaking these stories, as well as every other aspect of The University Times, involves long working hours and personal sacrifice. It's unfathomable that someone could do it all for free.
This week a petition was launched to make the role of editor a voluntary, unpaid position. The reasoning of the petition is imprecise: it argues that while the paper's work is valuable, "recent events" dictate that The University Times be made a "voluntary newspaper". Certainly, students' concerns with the paper's operations should be addressed – and are being addressed – but decimating the paper is not the solution to these issues.
Additionally, making someone work full time for free flies in the face of a core principle of Trinity College Dublin Students' Union (TCDSU): that students should be paid fairly for their labour. Council recently voted to pay union staff – including the five sabbatical officers and the University Times editor – a living wage. TCDSU is also mandated to lobby for unpaid internships to be banned. Elsewhere on campus, the chair of Dublin University Central Athletic Club (DUCAC) has recently become a paid position for the first time.
No matter what people think of The University Times, surely everyone can agree that no one should have to work a highly demanding job for a year without pay. That is, in effect, what cutting the editor's salary would entail, and it's a disproportionate solution to the criticism that the paper is currently facing.